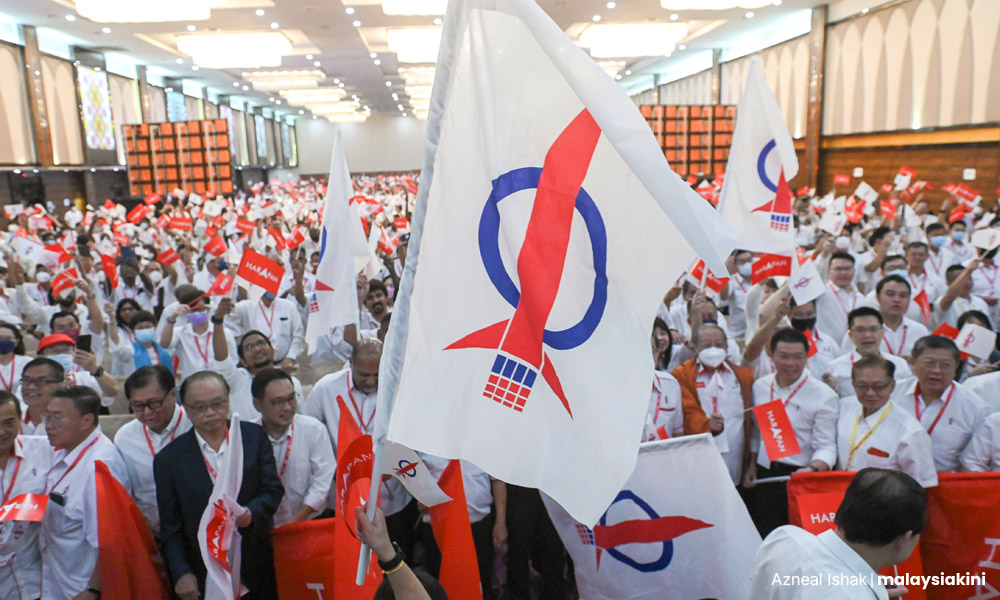 The first is to destabilise institutional processes which include voting and the peaceful transfer of power, and the second is to disrupt institutions like the royalty and the state security apparatus because this is what theocratic political parties have done the world over to supplant the will of the people and democratic norms.
The former is why PAS is on a rant that they were denied federal power because of the machinations of Umno and that Umno is conspiring with proxies of the Jewish state and DAP is out to Christianise Malaysia.

The latter is to cast doubt on the royal institutions which brokered this deal. PAS and PN do this because they believe that the Malay majority they have is enough to usurp the democratic process and destabilise these institutions in their favour.
Keep in mind what PAS is doing now, is exactly what someone like the old maverick did back in the day when he challenged and curtailed the power of the royal institution. The difference of course is, what PAS and PN want is the royal institution to legitimise their theocracy.
I do not think people understand how dangerous the situation is. Now while PN and PAS may disavow their rhetoric as either being taken out of context or as in PAS' case, a complete indifference to laws because they understand that they are shielded from them through historical precedent, what would happen if there were followers who acted on these irrational beliefs?
Supposing someone who really believed that Prime Minister Anwar Ibrahim and the DAP were actually proxies of the Jews? Or supposing someone truly believed that Anwar and the DAP were going to destroy Islam in this country?
What did PAS president Abdul Hadi Awang say? "The stink emanating from the rotting corpse (of DAP's alleged Islamophobia) cannot be hidden by its faeces-covered hands, although it has a facade of a Muslim."
What did PN chairperson Muhyiddin Yassin say (which he claims was taken out of context)? "That is their long-term strategy. We may not see it now, but we will witness it soon if we are not careful."
Destabilising democratic norms
Now there are three problems here. The first is lone wolf operatives who believe this vile propaganda and for whatever reason act on them.

Lone-act terrorists are extremely effective in destabilising democratic norms and the response from the establishment here in Malaysia to such acts (although not violent ones) has been to coddle the perpetrators and ask for "understanding".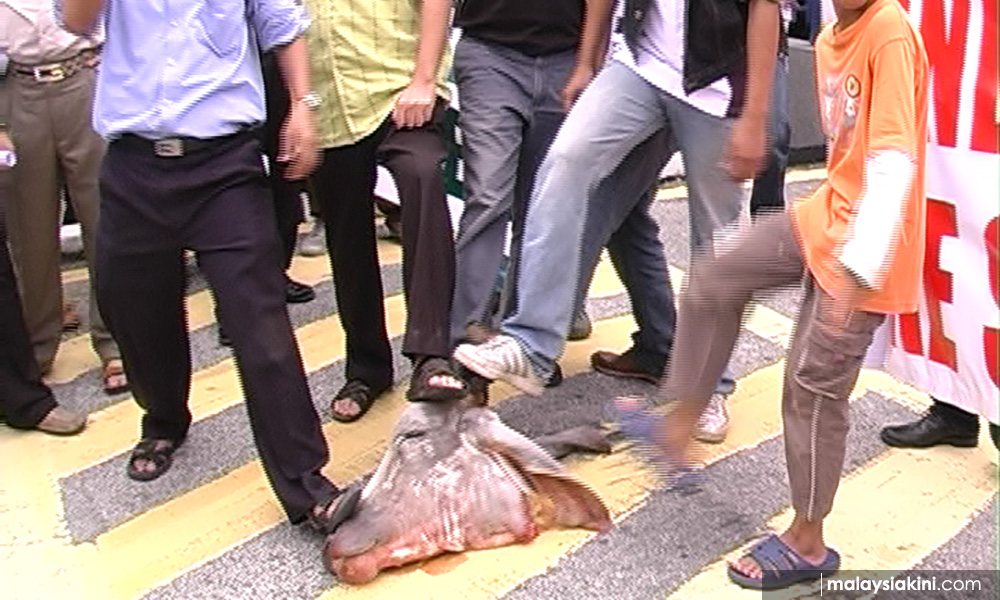 Remember the cow head protests and how then home minister Hishammuddin Hussein said that we should understand their anger? "They are not going (to be let off) scot-free. But they just feel victimised because they feel there is another valid explanation and had no intention to cause racial (divisions)."
Or how about the vandals in Manjoi when then Perak menteri besar Ahmad Faizal Azumu reportedly said he understood the sentiments of the NGO, as Kampung Manjoi is one of the biggest Malay villages in Malaysia. However, he said they should not have acted on their own, and should instead have lodged a complaint with the authorities.
The second is the radicalised groups of people who for whatever reason threatened violence because of the propaganda of PN and PAS, and who believed that they would find a safe haven in the PN political establishment or PN-led states.
What would these groups look like? Well, we have for instance Jamal Md Yunos' red shirts who threatened a riot in Petaling street which necessitated a visit from the Chinese ambassador. "The ambassador was also happy to see there are not only Chinese traders in Petaling Street, but also traders of other races as well," said a statement from the Chinese embassy.
While Jamal is a buffoon, we have to understand there are many racial and religious groups who feel abandoned and threatened by Harapan's ascension to power and no doubt they will become even more radical by the propaganda of PN.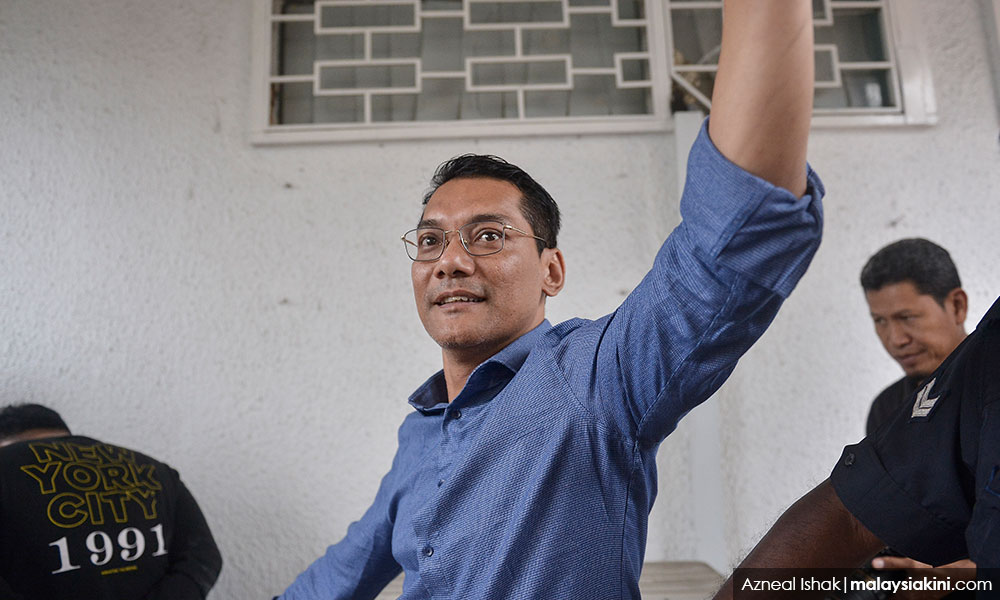 Keep in mind after the Seafield temple fracas, Jaringan Melayu Malaysia president Azwanddin Hamzah, in 2018, threatened to attack the federal state security apparatus.
"My warning to them, immediately arrest the developer, arrest the lawyers. If not, ladies and gentlemen, we will attack the Klang police station," he said at a rally urging justice for the late firefighter Muhammad Adib Mohd Kassim.
So keep in mind what we are dealing with here are either individuals or groups whose connective tissue is the propaganda and enabling of the political establishment which in this case is PAS-led PN.
The third and final problem is the most dangerous. What I am talking about are foreign operators who would use the propaganda of PAS and PN, especially when it comes to the Jewish conspiracy, to start insurgency cells in this country because some people have become radicalised and are primed to carry out acts of violence because they believe that Malaysia will become a vassal state to Israel.
While I sincerely believe that the vast majority of Malaysians even though differing in their political and religious stances would not resort to violence, the danger here is that PAS and PN are willfully creating an environment (for self-serving goals) in which people may resort to violence because they truly believe in the propaganda these political operatives spew.
And there is no turning back from that.