However, Najib appeared to dispel any fallout between him and Shafee, saying that the latter would still act for him in other cases and was only discharged for the SRC appeal.
He expressed his "confidence that the new team that has been assembled will bring different perspectives" to his defence, although it is hard to see what these new views would be.
Najib was convicted by the High Court of various offences in the SRC case and sentenced to 12 years in jail and total fines of RM210 million on July 28, 2020. A three-person Court of Appeal upheld the conviction on Dec 8 last year, making the Federal Court appeal his last avenue.
Strangely, one of the partners of Najib's new firm of lawyers is none other than Zaid Ibrahim who only last month urged the Federal Court to consider Najib's allegations of conflict of interest, which was dismissed by the High Court.
He called on the Federal Court to take a "serious look" into Najib's application to nullify his conviction in the SRC International case because of the trial judge's alleged conflict of interest.
"If there is even a shred of evidence, and the authorities should be able to verify this quite easily, that proves there was a conflict of interest on the part of the judge who convicted Najib, then the conviction must be nullified," Zaid Ibrahim said on June 11.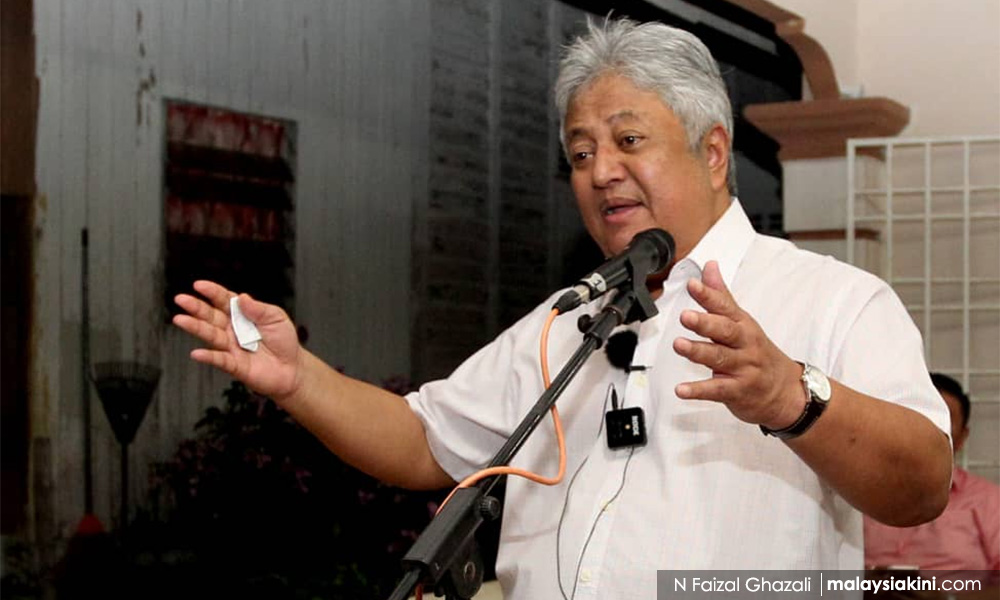 This seemed to have just about set the stage for his firm to take over the case in the announcement yesterday. But Zaid has previously criticised Najib and called for his resignation.
In 2015 for instance, he called for a 100,000 strong rally to press for Najib's resignation. He said: "I hope leaders such as Mahathir, Kit Siang, (PKR president) Dr Wan Azizah Wan Ismail, (former deputy premier) Muhyiddin Yassin, (former PAS deputy president) Mohamad Sabu, Azmin (Ali) as well as others will stand together on the stage to declare to the people that despite their political differences, they will unite to save Malaysia."
"These leaders should not allow those who steal and plunder the nation's wealth to get away. They must show the people the power of solidarity against corruption and abuse of power. They must restore our faith in our police and our Attorney-General's Chambers," he said.
It seems incongruous for him to support Najib now over the controversial issue of a conflict of interest with the High Court judge who sentenced him in the SRC trial.
Rear-guard actions
Najib and his lawyers have been fighting rear-guard actions to avoid facing the inevitable, which is whether the Federal Court will find him guilty too.
The judiciary has demonstrated exceeding patience in terms of medical certificates, dog bites, numerous legal challenges, accusing the judge of a conflict of interest at a very late stage, the application for a QC, and now this.
One must think that it was in the interest of justice - for Najib. It is time to consider that time is itself an issue in the interest of justice for the rest of us and the nation.
For the Federal Court, the immediate concern is to determine if they should further postpone the appeal hearings. As Najib himself said, the new lawyers can bring new perspectives, which means that they have already been studying the case.
Even if new lawyers were appointed just yesterday without at all looking at the case, an extremely unlikely situation, they still have 19 days and a full team to work on it before the appeal - lots of time for competent lawyers to come out with a case. This is not a full trial, mind you.
It may be worthwhile in this whole sorry episode to point out two relevant rules of the Legal Profession (Practice and Etiquette) Rules 1978.
Rule 6. An advocate and solicitor not to accept brief if unable to appear.
(a) An advocate and solicitor shall not accept any brief unless he is reasonably certain of being able to appear and represent the client on the required day.
Rule 12. Advocate and solicitor not to conduct civil case intended to delay proceedings etc.
An advocate and solicitor shall not conduct a civil case or make a defence which is intended merely to delay proceedings or to harass or injure the opposite party or to work oppression or wrong.
The public waits with bated breath for the Federal Court's decision and fully expects that the cause of justice will be served by their decision.