Values have been thrown out the window, things we once held dear have gone belly-up, and the version of Islam that is practised resembles a cult. Umno Baru is about tribalism, nationalism wants to wipe out multiculturalism, and religious extremism has removed many of our freedoms. The only ones who prosper are the bigots, who enjoy the protection of the tribal leaders and members of the cult.
The rest of us are ruled with fear or favour. Gone are the days when most of us did things because it was right. There is no end to the insanity. Should we resign ourselves as the newly emerging Afghanistan, Rhodesia, or Lebanon (take your pick) of Southeast Asia?
Drug addicts who steal a few ringgits from collection boxes in the mosques are manhandled and roughed up before being handed over to the police. The crowd will scream "shame on you" and demand that the thieves be beaten to a pulp.
Incredibly, no one bats an eyelid when the man who stole billions of ringgits from the taxpayer was given a hero's welcome in the Umno Baru convention centre in Johor Bahru last week.
Instead, he was treated like a minor celebrity. This is not the Malaysia that I recognise.
The people who voted Umno Baru failed to think about the consequences of Najib's theft. This is a failure of the Malaysian education system. Keeping the masses stupid is Umno-Baru's successful formula.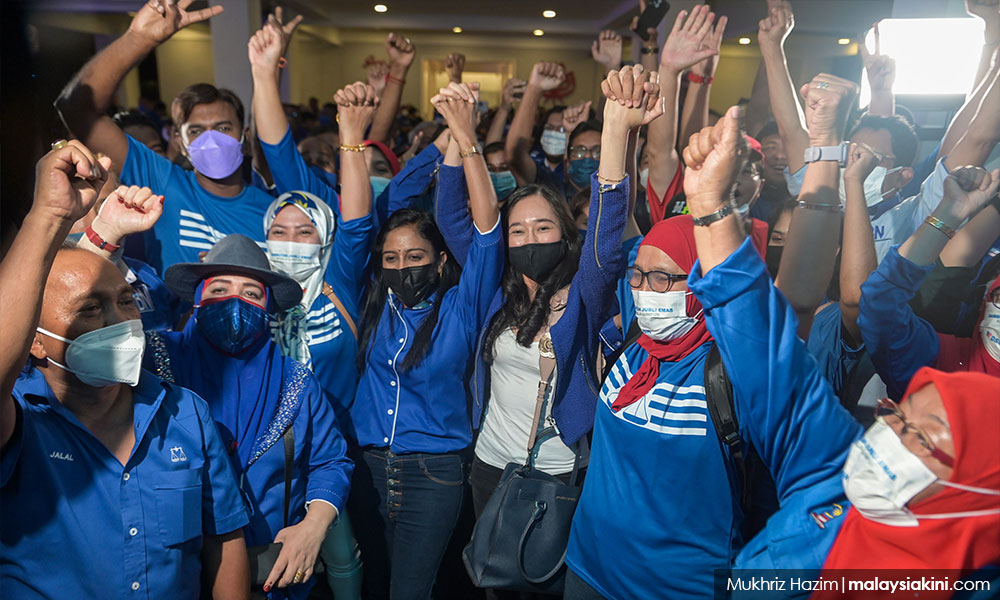 Brains and skills don't count
In Umno Baru households, they talk about the "BossKu" tidal wave, but this was no political tsunami. The win was a lucky coincidence.
It happened because opposition supporters suffered from election fatigue, but more importantly, who wants to step out of the house into foul weather just to cast a vote for any Pakatan Harapan candidate?
Harapan is in disarray, lacked a clear election strategy, and openly disagreed with one another. I do not recall Anwar Ibrahim acknowledging his role in this mess. Four defeats in a row is a sign of failure. The voting public is not stupid.
The signals that Anwar sends shows that he is more concerned about his still unfulfilled quest to be prime minister.
There appears to be a fatalistic resignation with PKR that anyone who attempts to inject new life into it faces opposition. Rafizi Ramli stated his intention to re-enter politics, and before the hubbub had died down, he was attacked by the former Perak PKR chief Farhash Wafa Salvador.
PKR members lack discipline. Housekeeping and weeding within the party are vital.
Whilst in a celebratory mood, the jubilant Johore Umno Baru/BN crowd received the cold shower treatment. After all their hard work, the choice of menteri besar was not theirs to make. Only masochists would dare to object. Why do we keep pretending that we have a constitutional monarchy?
The people of Perak suffered a similar fate in 2009 and 2018 when their choice of MB was brushed aside. Ahmad Faizal Azumu cannot even run a bath, but others thought that he was brilliant at running the state.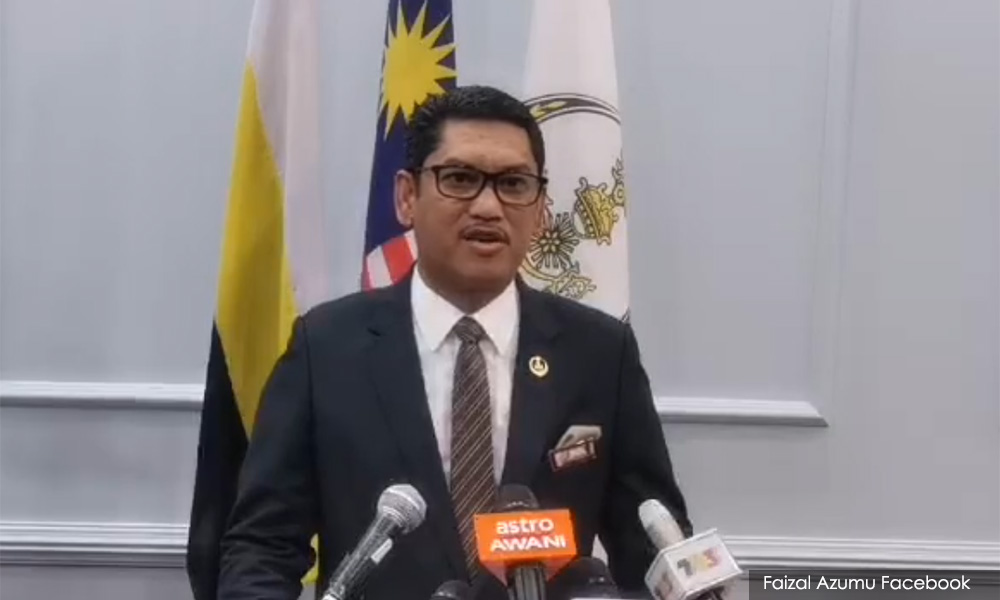 This is the Malaysia of today. Brains and skills don't count, but if you are good at "ampu bodek-ology", even highly educated people are easily conned.
Faizal picked up the MB's pension as a lifelong reward and leap-frogged to a ministerial post. What did we get? A mismanaged state, its youth and overseas Perakians refusing to return to rebuild Perak.
Does the state assembly not have a code of conduct for assemblypersons and a clause whereby aduns must declare their assets. Why did someone from outside the assembly, and a non-politician, have to announce the asset declaration?
One iron lady rather many female sycophants
In my childhood, protests were about a physical presence on the streets. In 21st century Malaysia, many people have the impression that a well-fought political battle is determined by huge numbers of Facebook "likes".
Outside of the internet, we destroy our forests several times over. We fell the trees and sold the logs for profit. Having cleared the land of all vegetation, we introduce monoculture, like oil palm, again for profit. We don't care if the forests are protected. We don't care about the undiscovered species of flora and fauna or if the wildlife and indigenous people are deprived of their habitat.
Where are the women? Forget quotas for women in government. I would rather have one iron lady who can tackle the issues effectively and effectively silence reprobates like Bung Moktar Radin and Tajuddin Abdul Rahman than have a full quota of spineless and clueless female sycophants. If the deputy minister for the women's ministry advocates violence in unhappy marriages, one wonders how effective this ministry is.
Did schoolgirls who complained about teachers joking about rape get support? No! Where were the voices of concerned mothers, aunts, nieces, daughters, grandmothers to support the schoolgirl? Do they need their husband's permission to speak out?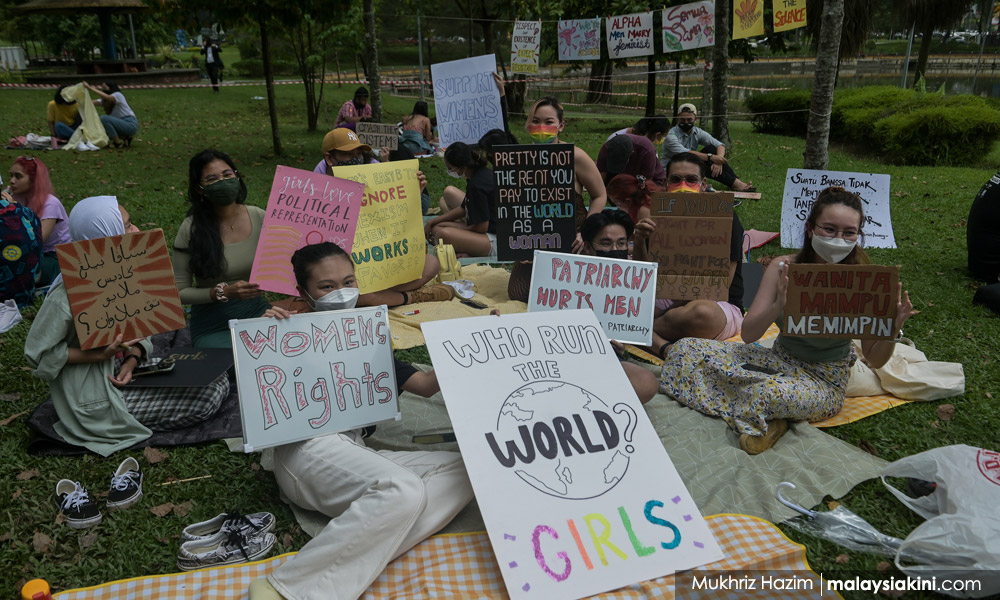 The Malaysia of today does not empower women and yet, during my youth, most menfolk would tell their daughters that both physical and financial freedom can be acquired via education.
In medieval Europe, the church and crown were sworn enemies. The head of the clergy promised his flock the kingdom of heaven only if they observed his religious doctrine. The king promised heaven on earth to his subjects, provided they obeyed him.
Both vied for the attention of ordinary people because without the blood, sweat and taxes of citizens, neither the church nor the crown could prosper.
Both became rich by manipulating the masses. Centuries later, transpose the word 'church' with religion. Nothing's changed.
Very soon, the golden goose called Malaysia will be admitted into the ICU. When it dies, will we fight over its carcass?