No matter, as long as the base continues to accept this kind of craven political play, DAP will thrive.
Indeed, whenever former members or allies level criticisms against DAP, they are always reminded how much DAP has done for them and how they were nobodies before joining DAP.
All this, of course, is lapped up by the base and this is how DAP escapes accountability, either relying on the loyalty narrative or deflecting to other issues perpetrated by the mainstream Malay establishment.
Missing from the responses by those like Lee is exactly how the DAP is not a lapdog to Zahid, to Prime Minister Anwar Ibrahim, or to the Malay power brokers attempting to cling on to power by using this unity government.
If someone calls you a lapdog, you should in theory be able to put forward a rational argument about how you are not a lapdog, instead of saying the person who made the statements owes you loyalty.

Forget about all of that for a moment. DAP has bigger problems. This means rational-thinking Malaysians have bigger problems too. What Zahid's case has proven and the acceptance of an alleged kleptocrat, is that DAP is willing to cross red lines when it comes to issues like corruption and public accountability.
What this demonstrates to Anwar and his loyalists in PKR is that the non-Malay base will put up with anything, even ridiculous excuses, to justify the continued existence of this non-reformist government.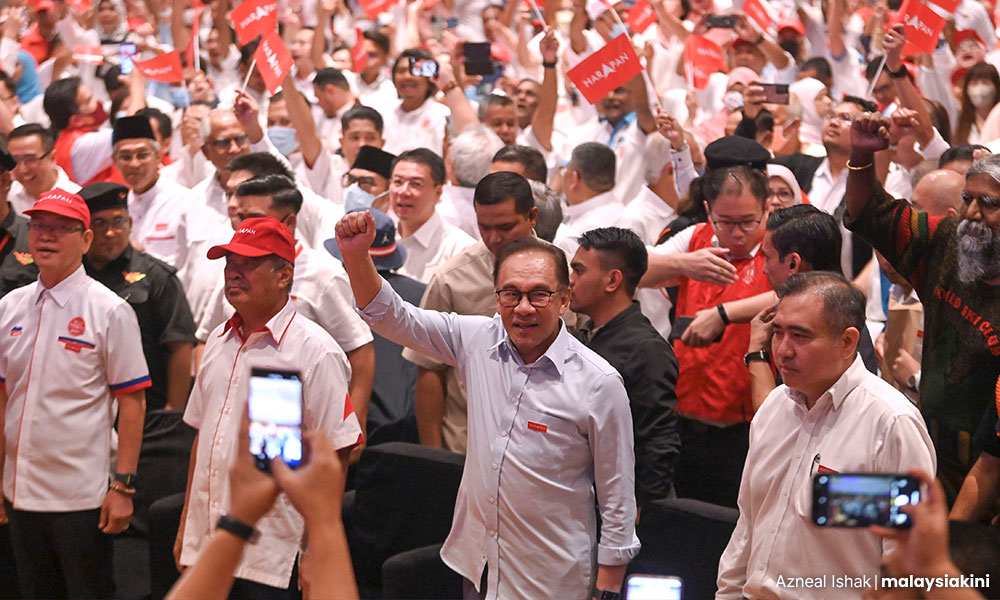 What this Madani government is doing is slowly attempting to replicate BN-era politics. DAP with its near total support from the non-Malays, conceding ground to Malay power brokers using the spectre of a greater evil – the "Green Wave" – to shore up support even while engaging in the most craven of political manoeuvring and intellectually bankrupt policy-making was the role of the MCA during the long Umno watch.
MCA 2.0 and more
Umno, through the old maverick, instituted an Islamisation policy that redefined a whole generation of Malaysians and planted the seeds, the fruits of which PAS is reaping today.
MCA and the pragmatism of the non-Malays enabled this process, all the while securing victories from Umno even though the country was going down the manure hole, as DAP accurately pointed out at that time.
Of course, this Umno/BN style politics was easier back in the day when Umno commanded the majority of the Malay vote.
PAS willingly played the part of the big bad wolf and splinter Umno groups that did not stand a chance against the Machiavellian political plays of the old maverick.
Times have changed and so has technology. This new breed of ethno-theocrats has no problem slaying Malay sacred cows and goading the state to sanction them all in full view of the majority Malay polity.
DAP does not have the luxury as the MCA did of merely relying on economic security to balance the Islamisation of their Malay "partners".
What we have is a virulent opposition relying on institutions of the state to propagate their theocratic ideas coupled with a ruling coalition which is struggling not only with economic issues brought upon by the mismanagement of the mainstream establishment but also a prime minister who struggles to connect with the Malay polity.
Furthermore, DAP has a history of coupling with far-right Malay power brokers who eventually betray them when they are back on terra firma political ground.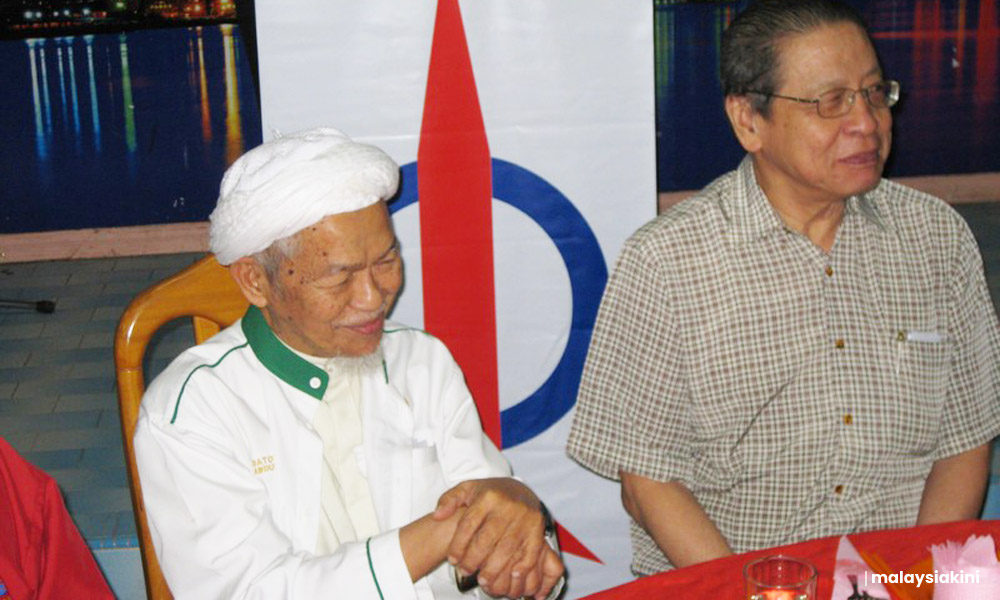 To increase his Islamic credentials, the current prime minister is doing everything within his power to project an Islamic agenda which is nearly the same as the opposition's while attempting to placate his non-Malay supporters.
DAP, which claims to be a secular party, now has to endorse the Islamic diktats of the Madani government to prove they can work with Malay partners which is the main propaganda used against them by Perikatan Nasional.
The fact is, DAP working with Malay power brokers has increased funding to the religious bureaucracy. It has gone to great lengths to demonstrate to the Malay polity that they will not only dress up for the religious occasion but also throw secularism under the bus if it helps their Malay partners remain in power.
Furthermore, by embracing Umno wholeheartedly, cronyism, feudalism, and all the other political tools Umno used will be prolonged in an attempt to maintain power. These tools are anathema to reform.
However, because DAP has not maintained the secular line and embraced kleptocratic personalities merely to sustain this government, all this does is enable the excesses of its Malay partners, while scaring the base with the "Green Wave".
DAP is not merely following in the footsteps of MCA but charting new ground. This does not help the Madani government but rather PN.
Malaysiakini columnist Mariam Mokhtar wrote something extremely perceptive in her last piece. This is a great point:
"Former prime minister Dr Mahathir Mohamad openly announces what he wants for Malaysia, however disagreeable that may be. (Former prime minister) Muhyiddin Yassin is a Malay-first-and-Malaysian-second politician and his policies will reflect his stance. We know that (PAS president Abdul) Hadi (Awang)'s end goal is an Islamic state. These men are predictable."
Harapan supporters are always asking for solutions. Don't they know what the solutions are? Don't they vote for people whose solutions align with their own? You don't see PN supporters whining about their leaders not providing them with solutions, do you?
Now that this Madani government understands its vote bank will accept the crossing of any red lines, it also understands they can now carry out nearly any policy and the vote bank would accept it.
The trap for the non-Malays is that it is a great comfort attempting to replicate BN-era/social contract politics.
This kind of power-sharing is ultimately a suicide pact.