The video shows Takiyuddin at a press conference in Parliament yesterday, during which he is critical of Aziz, Bangi MP Syahredzan Johan and Election Commission deputy chief Azmi Sharom.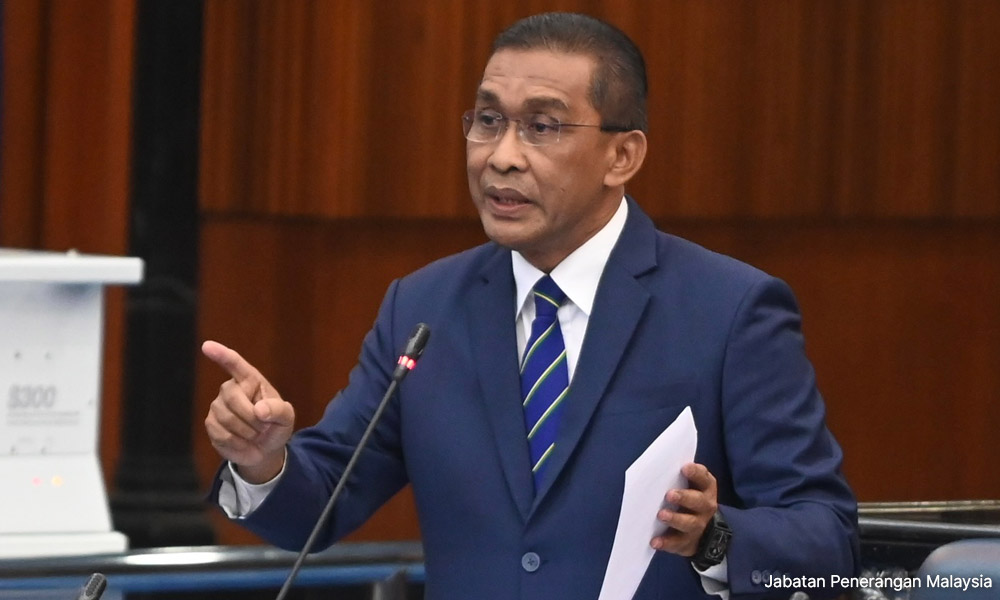 The trio had affirmed in an affidavit cited in the Ireland case that they were not confused by Christians using the word Allah.
"First of all, I did this on a personal basis, and it has nothing to do with the DAP.

"Under the Constitution, Islam is a matter for the states and the rulers can only speak for their states.
"For those states without rulers such as Malacca, Penang, Sabah and Sarawak plus federal territories, they are under the Yang di-Pertuan Agong," said Aziz.
Right of non-Muslims
He also said that the court case by Ireland was about the rights of a Christian from Sarawak.
"To my understanding, the right of non-Muslims to practise their religion is protected by the Constitution.
"As far as I know, copies of the Bible (in the Ireland case) were not meant to be circulated publicly; it was meant strictly for the Christians for their use.
"I was asked by the lawyers acting for the plaintiff in the case," explained Aziz.
"I believe how the non-Muslims practise their religion or how they call their God is none of our business," he added.

He said the provisions and framework about Islam in the Constitution are meant for protecting Muslims, not to prejudice non-Muslims.
Aziz said that Takiyuddin was very selective in what he wanted to highlight, adding that PAS had recently gone against the Malay rulers on the issue of keeping political speeches out of mosques.
He reminded Takiyuddin that just this week, the Yang di-Pertuan Agong Sultan Abdullah Sultan Ahmad Shah visited Sarawak and called on all Malaysians to make unity a major asset for the nation's future.
Amendment and revocation
In Parliament yesterday, Prime Minister Anwar Ibrahim said the amendment and revocation of laws - that are in conflict with a Rulers Council's decision over the word "Allah" - was part of his administration's efforts to ensure that the issue may no longer be contested in the courts after the 2021 landmark decision in the Ireland case.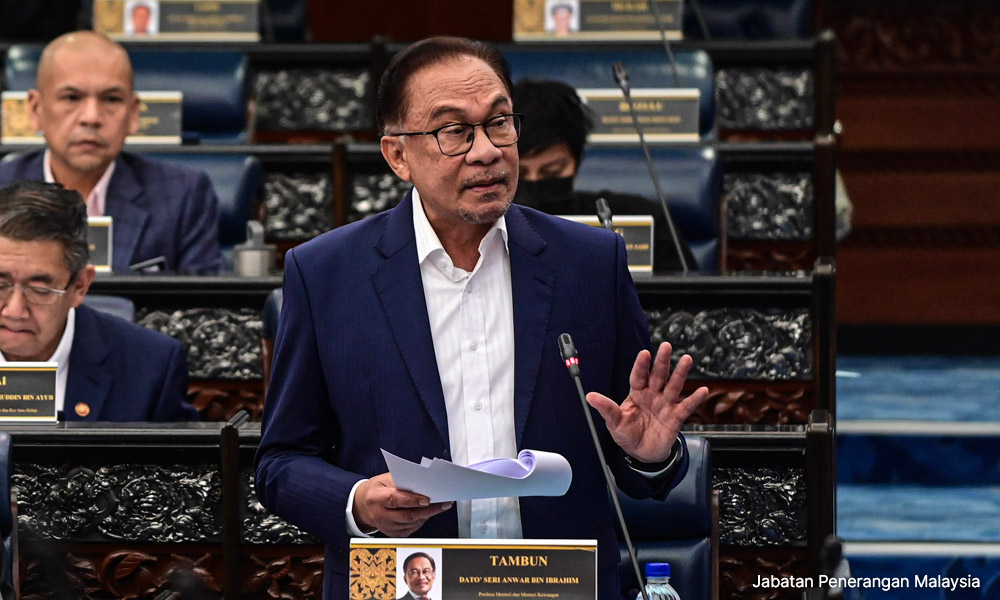 "The decision made, on the advice of the attorney-general, is to streamline (all related regulations). Otherwise, if we (the government) appeal, the case may surface again because of existing conflicts.
"So, because of that, we are putting an end (to it) by amending all regulations to make it clear and no further cases can be brought to court," said Anwar during the Prime Minister's Question Time.
He said this in response to Takiyuddin who urged the government to justify its decision to withdraw its appeal in the Ireland case.