The lesson taught by comparative Malay/Muslim voter behaviour in GE10 and GE11 was that resentment at a phenomenon or a personality does not last long. They are pliable to personnel and attitudinal change.
A change in leadership, from Mahathir to Abdullah in the instance cited above, or a shift in policy or attitude, as may be inferred from the initial initiatives of current Prime Minister Anwar Ibrahim, can affect Malay voter allegiance in a major way.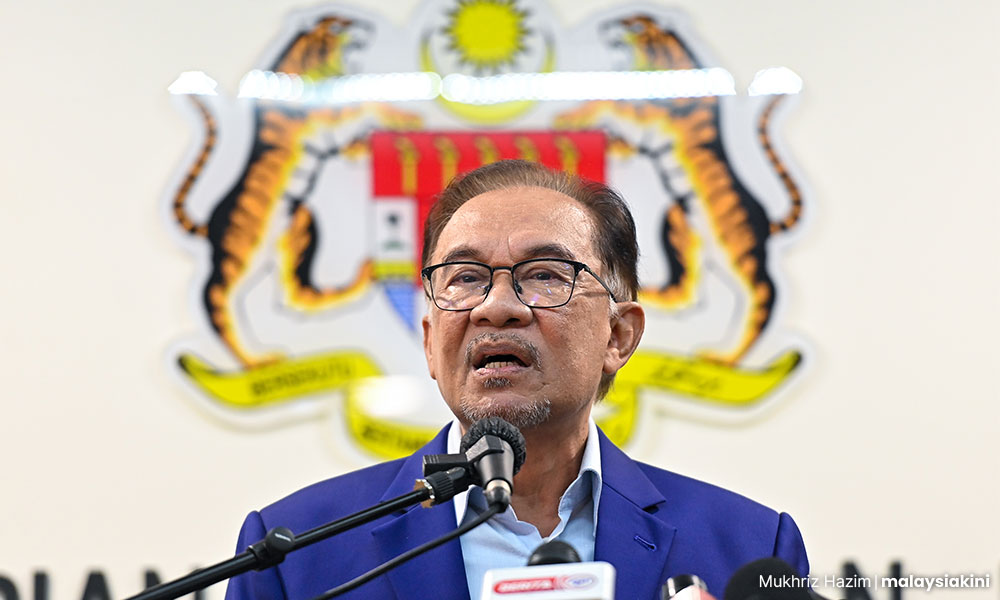 From this standpoint, it can be argued that Malay/Muslim voter behaviour in the next general election (GE16) will be influenced by the outcome of investigations, newly commenced, into how the Perikatan Nasional government under Muhyiddin Yassin had allegedly spent the RM600 billion in Covid-19 outlays in the period of the pandemic.
Muhyiddin has held that there was nothing illicit about the way the money was spent while PM Anwar has contended that procedures for the disbursements were not adhered to.
In fact, you do not need a crystal ball to say this far away from the next general election that corruption – and how the ruling Pakatan Harapan government deals with it – will have a huge sway on not only Malay/Muslim voter allegiance but also on non-Malay preference.
Making compromises
Of course, this assumes the Harapan government will continue to stay in power until GE16.
Well, the anti-hopping law has made this assumption a little easier to entertain, but much will depend on how Anwar manages the problem posed by the presence of the problematic Ahmad Zahid Hamidi in government.
Zahid, the Umno president, is on to a rhetorical tack that is beginning to question identity politics and the racial and religious basis on which it is constructed.
Improbable as it seems, the collaboration between Harapan and Umno-BN would work if Zahid continues to hold forth as he has recently done.
This only demonstrates that the ideas of Harapan – the ones on multi-racialism – have infiltrated their new-found collaborators more than the past disputants realise.
This is the virtue of democratic politics, the compromising spirit it induces in its practitioners, that they are led to look at past anathemas and enmities as no longer serviceable.
This is what the writer Proudhon meant when he talked about the "fecundity of the unexpected".
This is the various system of alternatives, within which political constructs work themselves out.
The greatest of human gifts may be the talent for improvisation, the ability to evaluate a situation and then devise some new way of dealing with it. Without that gift, history would be nothing more than a tedious and, at times, brutal repetition.
Harapan, aided and abetted by a motley cast of unsavoury characters, must improvise and make its tenure in Putrajaya work.