Fighting Seventh
Profile
Miscellaneous
No Atheists
In A Foxhole
Rudyard Kipling" "When you're left wounded on
Afganistan's plains and

the women come out to cut up what remains,
Just roll to your rifle

and blow out your brains,
And go to your God like a soldier"

General Douglas MacArthur" "We are not retreating. We are advancing in another direction."

"It is fatal to enter any war without the will to win it."
"Old soldiers never die; they just fade away.
"The soldier, above all other people, prays for peace,
for he must suffer and be the deepest wounds and scars of war."

"May God have mercy upon my enemies, because I won't ."
"The object of war is not to die for your country but to make the other bastard die for his.

"Nobody ever defended, there is only attack and attack and attack some more.
"It is foolish and wrong to mourn the men who died.
Rather we should thank God that such men lived.

The Soldier stood and faced God
Which must always come to pass
He hoped his shoes were shining
Just as bright as his brass
"Step forward you Soldier,
How shall I deal with you?

Have you always turned the other cheek?
To My Church have you been true?"
"No, Lord, I guess I ain't
Because those of us who carry guns
Can't always be a saint."

I've had to work on Sundays
And at times my talk was tough,
And sometimes I've been violent,
Because the world is awfully rough.
But, I never took a penny
That wasn't mine to keep.
Though I worked a lot of overtime
When the bills got just too steep,

The Soldier squared his shoulders and said
And I never passed a cry for help
Though at times I shook with fear,
And sometimes, God forgive me,
I've wept unmanly tears.
I know I don't deserve a place
Among the people here.

They never wanted me around
Except to calm their fears.
If you've a place for me here,
Lord, It needn't be so grand,
I never expected or had too much,
But if you don't, I'll understand."
There was silence all around the throne

Where the saints had often trod
As the Soldier waited quietly,
For the judgment of his God.
"Step forward now, you Soldier,
You've borne your burden well.
Walk peacefully on Heaven's streets,
You've done your time in Hell."

Proud To Have
Served With Warriors
Foreign Bloggers
&
Other Stuff
Gaming
Major D Swami

WITH Lt Col Ivan Lee
Click Here
Lt Col Ivan Lee
you want him with
you in a firefight!!!!
Dying Warrior
Condors-Infantry
Fighting Vehicles
xxxxxxxxxxxxxxx
Camp
Bujang Senang
Click Here
xxxxxxxx
The A Team
Click Here
xxxxxxxx
Major General
Toh Choon Siang
Click here
Lieutenant General
Stephen Mundaw
Click Here
With His
Dying Breath
Killed in Battle
In Death
Last Thoughts
Before Battle
Whilst There Is
Life, There Is Fight
Iban Trackers
XXXXXXXX
Facts On RoP
Hutang Negara
Advertistment
XXXXXXXX
Advertistment
XXXXXXXX
Advertistment
XXXXXXXX
Advertistment
XXXXXXXX
Advertistment
XXXXXXXX
Advertistment
XXXXXXXX
Advertistment
XXXXXXXX
Advertistment
XXXXXXXX
Advertistment
XXXXXXXX
Advertistment
XXXXXXXX
Advertistment
XXXXXXXX
Advertistment
XXXXXXXX
Advertistment
XXXXXXXX
Advertistment
Advertistment
XXXXXXXX
Advertistment
XXXXXXXX
Advertistment
XXXXXXXX
Advertistment
XXXXXXXX
Advertistment
XXXXXXXX
Najib, the man with the 'tainted touch' - Mariam Mokhtar
Friday, August 12, 2022
Malaysiakini : So, are we surprised that the other common element in every fiscal scandal in Malaysia involves Najib, the man with the "tainted touch"?
Defence 'shopping spree'
Anything which involves Najib always ends up tainted. 1MDB, Scorpene, the Mongolian model (Altantuya Shaariibuu), Lynas, Employees Provident Fund (EPF), Armed Forces Fund Board (LTAT), Tabung Haji, Felda, and Retirement Fund Inc (KWAP).
Jet engines have gone missing from air force bases, only to be discovered for sale in South America.

Auditors have found that out of several fighter jets, only a handful are airworthy. The others have been grounded, allegedly because available spare parts are for different models of combat aircraft.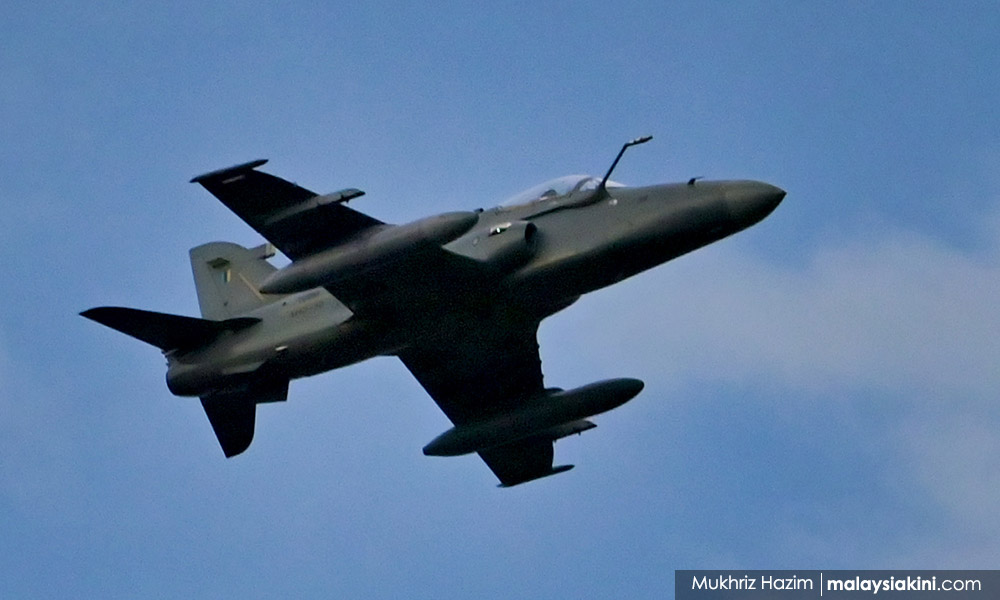 Our leaders cut deals with their cronies, who are mostly retired armed forces officers turned defence contractors. For the politicians, arms spending is like a Raya shopping spree.
Billions of ringgit of taxpayers' money pay for military hardware, not because our armed forces need the equipment, but more probably because the items can be easily marked-up and hefty commissions earned.
Our submarines allegedly cannot dive and are just useless bits of floating metal. We may have the most sophisticated radar equipment, but what is the point of having them if the operators doze off, whilst observing the blips on the screen?
Relatives in the army complain of being given goods of inferior quality, and many were forced to buy good boots with their own money. It is also an open secret that contracts for uniforms are reserved for select cronies.
Familiar names, familiar methods
On August 7, Najib made a cheap attempt to deflect the attention of the RM9 billion LCS scandal from himself by blaming the Pakatan Harapan administration of May 2018, having earlier denied his role in the LCS fiasco.
Najib was the defence minister (1999-2008) during the Scorpene and Altantuya scandals. When he became prime minister (April 2009 to May 2018), Zahid stepped into his shoes and became the defence minister (April 2009 to May 2013). Zahid was replaced by Hishammuddin at the cabinet reshuffle of May 2013.

The letter of award from the government to the main contractor, Boustead Naval Shipyard Sdn Bhd (BNS) was issued in December 2011, although the contract was only signed in July 2014.
Zahid endorsed the change from the Sigma design approved by the navy to the Gowind design when BNS suggested the swap.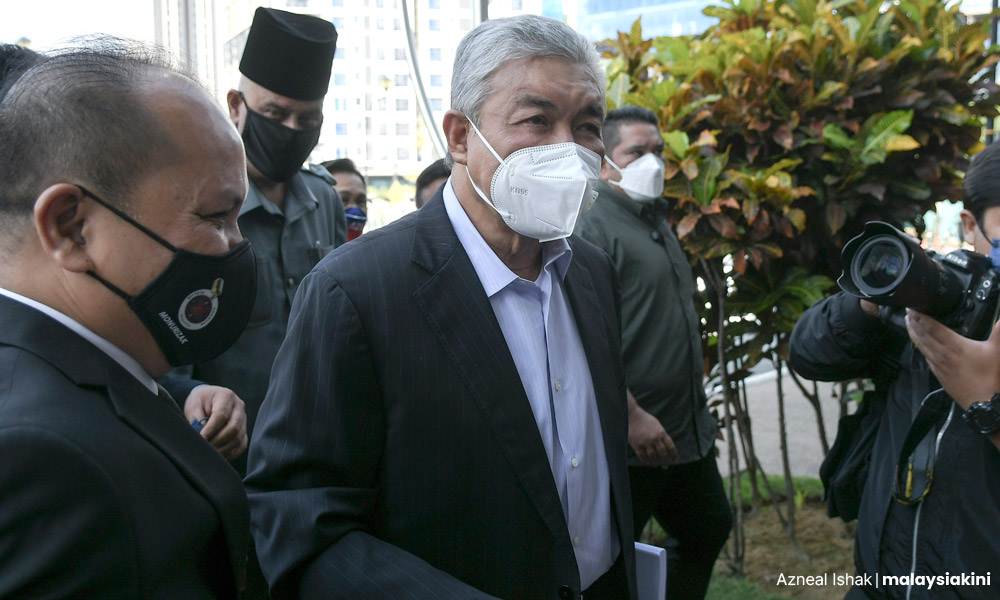 This is how top tribal leaders act. They do not honour what has been agreed upon. They chop and change according to their whims and fancies. They ignore the people who really matter, which in this particular case, is the navy.
A worried Abdul Aziz Jaafar, the former chief of the Royal Malaysian Navy, had written ten letters to the prime minister, the deputy prime minister, the defence minister, the chief secretaries to both the government and the defence ministry, but no one bothered to reply. He had detailed his deep concerns about the risks and changes involved.
The Gowind design was said to be more of an offshore patrol vessel and not an LCS. With an RM9 billion price tag, there is no way that Zahid could have acted alone and would have consulted Najib, but both men dismissed the concerns of the admiral.
The Sigma system is a Dutch design, whilst Gowind is French. Najib is very familiar with French navy shipbuilders, with whom he cultivated ties via the Scorpene negotiations.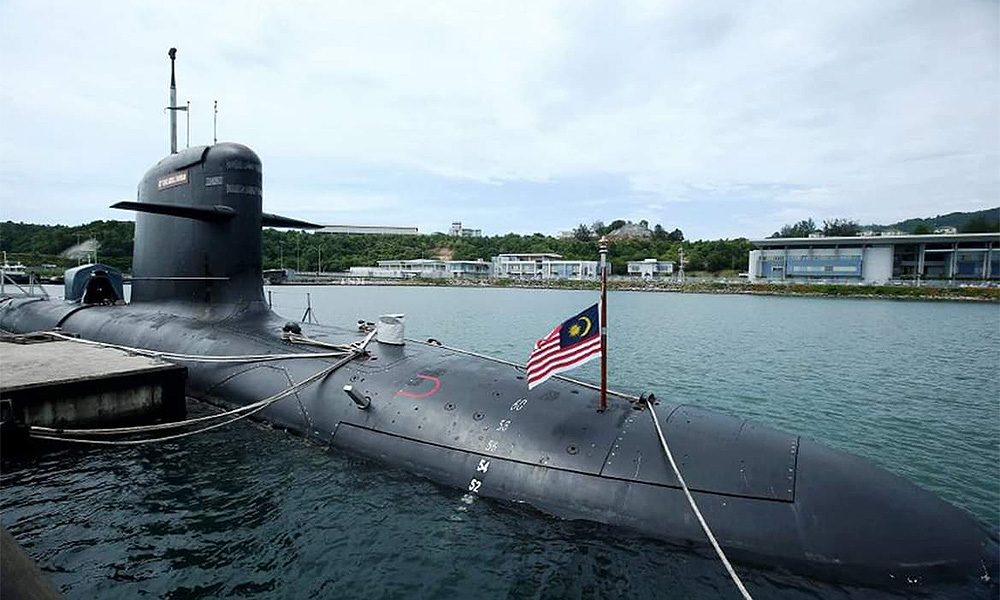 We also know that the Malaysian company that dealt with the Scorpene purchase, Perimekar, earned commissions worth hundreds of millions of ringgits. History appears to be repeating itself with the LSC scandal.
When disaster strikes, bailout
Top leaders in the Ketuanan Melayu tribe earn billions of ringgits stolen from the taxpayer, and it is the profligacy of the tribal leaders with our money (taxpayers' money) that keeps the followers happy.
The tribal leaders' solution to their fellow members getting into financial difficulties is to bail them out with taxpayers' money. This is what happened to BNS and its subsidiaries.
Moreover, there was no open tender and the weak financial structure and management of BNS meant that the cost of LCS then ballooned. The navy should have acquired 12 ships, but this was reduced to six. In reality, there are no ships.
If the rakyat were to complain, the tribal leaders will cry out that the sub-contractors are all bumiputera-owned companies and if they are not helped, then they will go bankrupt, and the bumiputera and his family will suffer.
There will be no mention of accountability, good work ethics or sound management practices.
This is another fine mess that Najib has got us into. The nation does not need external enemies with Najib around, and for those who think Ketuanan Melayu works, think again.
posted by Major D Swami (Retired) @ 1:58 PM

ARCHIVES
Previous Post
Indian Soldiers
World War 1
Links To Rangers
Military Related Links
End of a Saracen
East Malaysian
Warriors
Blow Pipe
xxxx
xxxx
Lieutenant Colonel
Zulkapli Abdul Rahman
Click Here
Lieutenant Colonel
Harbhajan Singh
Click Here
Heads from the Land
of the Head Hunters
Heads
20 Harrowing Images
Vietnam War
Creme De La Creme-Click here
Lt Col Idris Hassan
Royal Malay
Regiment
Click Here
Also Known as
General Half Track
Warriors
Dayak Warrior
Iban Tracker with
British Soldier
Showing the
British Trooper
what a jackfruit is!!
Iban Tracker
A British Trooper training
an Iban Tracker
Iban Tracker
Tracker explaining
to the British Soldier who
knows little about tracking
Iban Tracker
Explaining to the
British Trooper the meaning
of the marks on the leaf
Iban Tracker
Aussie admiring
Tracker's Tattoos
Lest We Forget Major Sabdin Ghani
Click Here
Captain Mohana Chandran
al Velayuthan (200402) SP
Ranger Bajau
ak Ladi PGB
Cpl Osman PGB
Advertistment
XXXXXXXX
Advertistment
XXXXXXXX
Advertistment
XXXXXXXX
Advertistment
XXXXXXXX
Advertistment
XXXXXXXX
Advertistment
XXXXXXXX
Advertistment
XXXXXXXX
Advertistment
Advertistment
XXXXXXXX
Advertistment
XXXXXXXX
Advertistment
XXXXXXXX
Advertistment
XXXXXXXX
Advertistment
XXXXXXXX
Advertistment
XXXXXXXX
Advertistment
XXXXXXXX
Advertistment
Advertistment
XXXXXXXX
Advertistment
XXXXXXXX
Advertistment
XXXXXXXX
Advertistment
XXXXXXXX
Advertistment
XXXXXXXX
Advertistment
XXXXXXXX
Advertistment
XXXXXXXX
Advertistment
XXXXXXXX
Advertistment
XXXXXXXX
Powered by