"But now, we have to also see when the government is going to take back the land we work on," he added.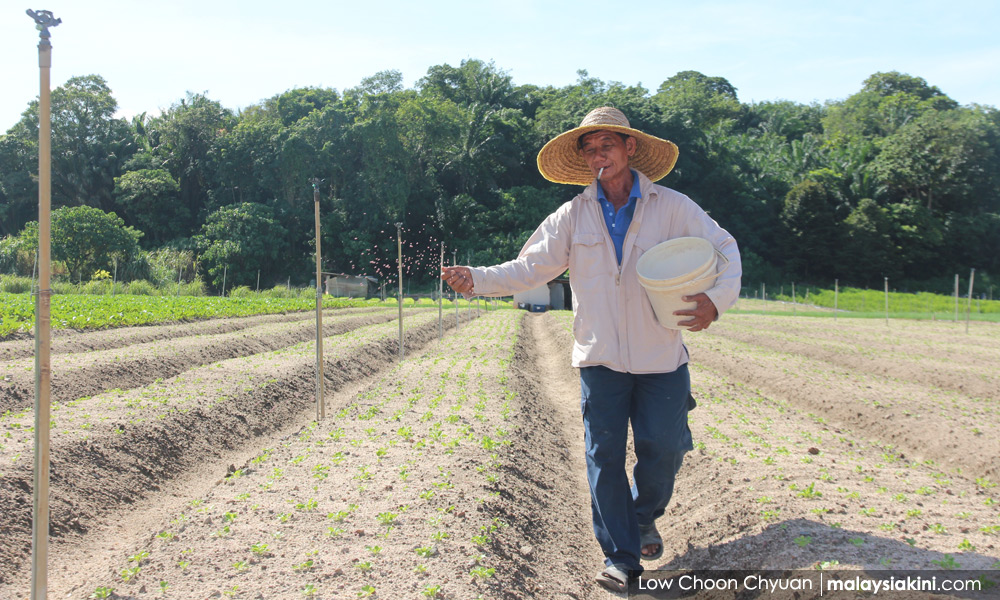 PKNP had offered the farmers the option of moving to Padang Ragut, where each person would receive two acres of farming land with a 10 to 15-year lease.
However, the proposed site is located in a mountain area and lacks water resources, which is not suitable for planting vegetables.
The farmers did not dare to take the risk and declined the offer. No alternatives were offered.
Losing an 'invisible fortune'
Chemor has lands suitable for growing vegetables, and there are skilled farmers whom Tan described as an " invisible fortune".
He said the land is flat, and the former mining lake provides sufficient water, whereas the soil enables farmers to diversify their crops and reduce market risks.
"They have been planting crops for three generations. They have accumulated much experience and rarely have a bad harvest," he added.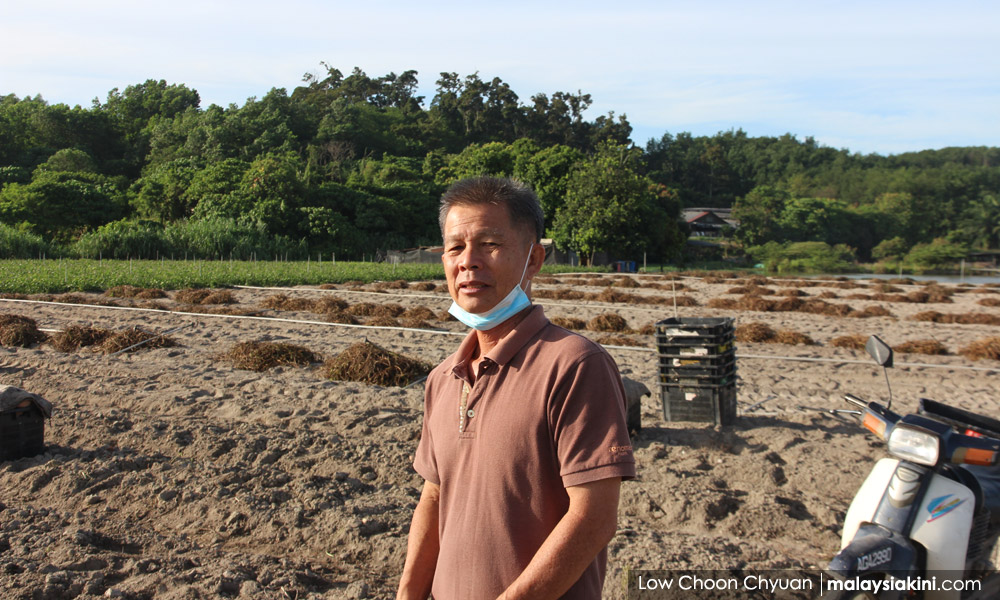 This "invisible fortune" is at risk since. Faced with the threat of losing their lands, the farmers do not want their children to follow in their footsteps.
Introducing himself only as Chua, a 73-year-old farmer said he did not want his children to be farmers.
"There is no guarantee. After all, this land does not belong to us.
"We can't stop the nation from developing projects, but where can we go when you take away our lands? We didn't get much schooling," Chua rued.
Recently, Tanah Rata assemblyperson Chiong Yoke Kong criticised the government for introducing numerous unfriendly policies, which led to farmers losing confidence and security in their future.
"After a person sets up everything, the state government takes away the land. Who would want to invest in agriculture if that is the case?" the DAP representative said during an online forum.
Due to this, Chiong pointed out that the farmers are not willing to upgrade and rely on migrant workers instead.
Some 50,000kg of vegetables are produced daily
According to the Department of Statistics Malaysia, vegetables that are imported include chilli (72.4 percent), sweet potato (26.3 percent), lettuce (15.5 percent), cucumber (9.7 percent), brinjal (7.1 percent), mustard (7.0 percent), long beans (1.8 percent), lady's fingers (0.7%).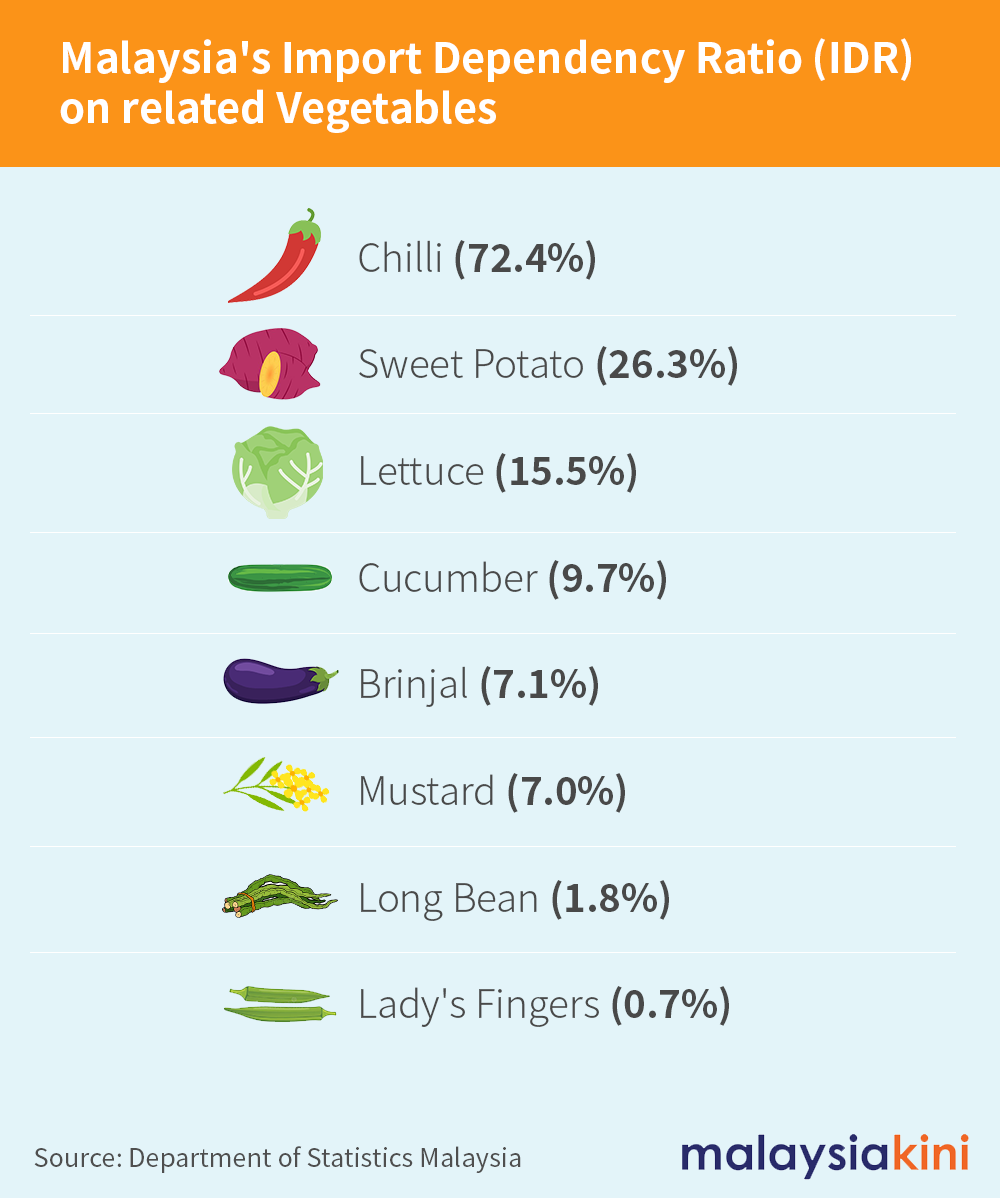 These vegetables are grown in Chemor. Besides these, the farmers also cultivate bayam, kangkung, sweet corn, Chinese turnip, carrots, peanuts, bitter melon and Welsh onions.
In other words, the eviction will also disrupt the supply of vegetables.
By calculating the number of delivery lorries, Tan estimated that Chemor farmers produce between 50,000kg and 60,000kg of vegetables per day, which are delivered to wholesale markets in Ipoh, Kuala Lumpur, Bukit Mertajam, Kelantan, Kedah and Terengganu.
According to the Department of Agriculture's (DOA) statistics, Malaysia spends RM3.99 billion to import vegetables, while exports of vegetables are worth RM828 million, resulting in a trade deficit of RM3.16 billion.
Given this scenario, Tan questioned the rationale behind the Perak government's decision to convert farmland into industrial land.
"You are converting successful farming lands into a technology park which has uncertainties (in terms of returns). Is this wise?"
In 2016, there were 86,270km2 of agricultural plots in Malaysia. That made up about 26.3 percent of the nation's total land area.
DOA's 2020 data shows there was about 807km2 of vegetable and cash crops planted, which is 0.24 percent of the total land area. Meanwhile, there was about 1,918km2 of fruit planted, or 0.58 percent. Oil palm covered 58,652km2 or 17.78 percent.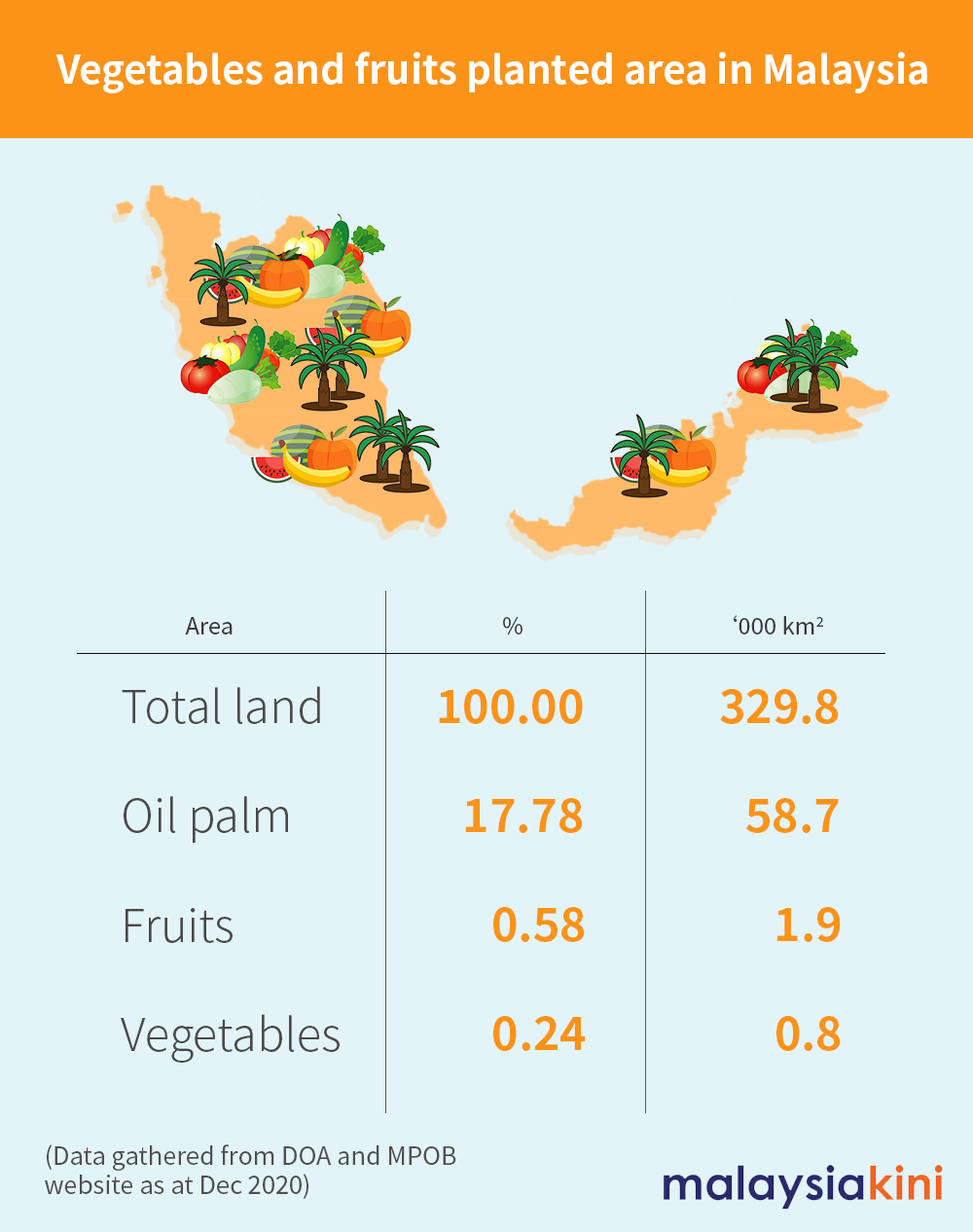 Meanwhile, Parti Sosialis Malaysia (PSM) chairperson Dr Michael Jeyakumar Devaraj said it did not make sense to reclaim farmland amid a food security crisis.
He suggested that the government leases lands to the farmers to secure food supply.
"There is so little land for farming vegetables.
"If the state government needs land for development, why don't they reclaim oil palm plantation lands from Sime Darby?" Jeyakumar asked.
During the interviews with farmers, many said they understood the need for economic development but were unable to comprehend why the government "looked down on agriculture".
On May 30, the Perak menteri besar urged people to grow vegetables and rear livestock for their own consumption and to rely less on imported food.
However, such measures are unsustainable and will not solve the actual problem.