Articles
Hindu King
Shivaji
Miscellaneous
No Atheists
In A Foxhole
"When you're left wounded on

Afganistan's plains and

the women come out to cut up what remains,

Just roll to your rifle

and blow out your brains,

And go to your God like a soldier"


"We are not retreating. We are advancing in another direction."

"It is fatal to enter any war without the will to win it."

"Old soldiers never die; they just fade away.

"The soldier, above all other people, prays for peace,

for he must suffer and be the deepest wounds and scars of war."


"May God have mercy upon my enemies, because I won't ."
"The object of war is not to die for your country but to make the other bastard die for his.

"Nobody ever defended anything successfully, there is only attack and attack and attack some more.

"Fixed fortifications are a monument to the stupidity of man."
"It is foolish and wrong to mourn the men who died.
Rather we should thank God that such men lived.


The Soldier stood and faced God
Which must always come to pass
He hoped his shoes were shining
Just as bright as his brass
"Step forward you Soldier,
How shall I deal with you?


Have you always turned the other cheek?


To My Church have you been true?"


"No, Lord, I guess I ain't


Because those of us who carry guns


Can't always be a saint."


I've had to work on Sundays

And at times my talk was tough,

And sometimes I've been violent,

Because the world is awfully rough.

But, I never took a penny

That wasn't mine to keep.

Though I worked a lot of overtime

When the bills got just too steep,


The Soldier squared his shoulders and said

And I never passed a cry for help

Though at times I shook with fear,

And sometimes, God forgive me,

I've wept unmanly tears.

I know I don't deserve a place

Among the people here.


They never wanted me around


Except to calm their fears.


If you've a place for me here,


Lord, It needn't be so grand,


I never expected or had too much,


But if you don't, I'll understand."


There was silence all around the throne

Where the saints had often trod

As the Soldier waited quietly,

For the judgment of his God.

"Step forward now, you Soldier,

You've borne your burden well.

Walk peacefully on Heaven's streets,

You've done your time in Hell."


Links
& Infor
xxxx
Glorious
Malaysian Food
xxx
&
Other Stuff
xxx
xxx
xxx
XXXX
xxxx
Advertistment
XXXXXXXX
Advertistment
Najib's palace forays need to be addressed by R Nadeswaran
Monday, May 09, 2022
Malaysiakini : Some years ago, the grandson of a ruler was beaten to a pulp by the son of another ruler. Police reports and a court case ensued but the media took little notice of it.
Parameters changed with social media
Previously, those who choose to comment on their conduct were labelled as "penderhaka" (treasonous) and often incurred the wrath of citizens. Some have been prosecuted, including even snide remarks said in passing or as satire.
This writer has no intention of being disloyal or to question certain acts of members of the royal household. But as a citizen and a writer, it is his onerous duty to communicate and bring to their attention (and to the public) the rumblings and murmurings on social media which are gaining traction with the people.
Generally, citizens take cognition of such impertinence and insolence but seldom have they made remarks, except for private exchanges in coffee shops and restaurants. But with the advent of social media, the parameters have been changed. Anyone with a computer or mobile phone can express his or her views on various platforms without incurring any costs.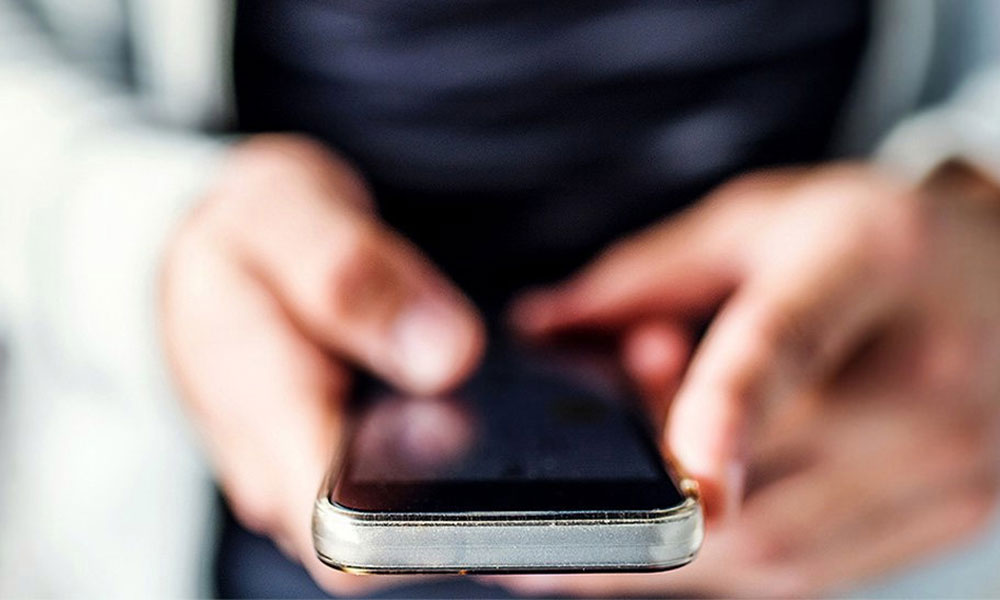 However, over the past month, netizens have taken to social media to express their views on what they perceive as not acceptable.
A photograph of former prime minister Najib Abdul Razak seated on the high table with the king and the prime minister at a breaking of fast event at the Istana Negara prompted unprecedented comments.
Social media has been buzzing with all kinds of comments from an array of people - mentioning that Najib, who was convicted of stealing from the people and spending it on himself and with his appeal pending - is being accorded special treatment.
'Committing crime is fine…?'
Even before lawyer Muhammed Rafique Rashid Ali took to social media, several commentators sparked serious discussions on the issue.
On April 21, against the backdrop of a photograph of the buka puasa function at the palace, he remarked: "High table. In front of honorary guests, cabinet members, members of government bodies as well as the judiciary and the legislature. Istana Negara needs to answer as to why such treatment was given to PM6 (Najib)."
With a short video clip of Najib and his wife Rosmah Mansor being sent off at the steps of what appears to be the palace, Rafique asked: "The people are watching. What kind of message are you sending the people? That committing crime is fine as long as they have strong connections?"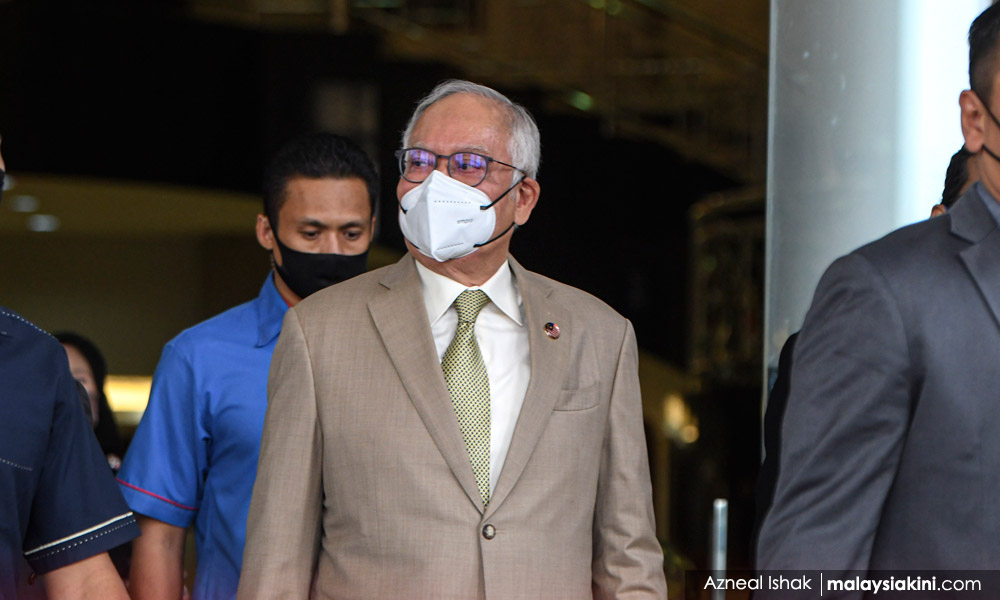 If one thought that the issue had been forgotten, it was resuscitated on May 5 when another post made its rounds on social media.
In response, one commentator asked: "Personally, I feel insulted. As a citizen, I'm very afraid to break the law. I am not worthy to step within the palace grounds. I do my best for my religion, race and country. But instead, are we, as citizens, slaves?"
Others did not mince their words with diplomatic lingo. In a note to the Communications Department of Istana Negara, one Manan Razali wrote a lengthy appeal on Facebook.
Referring to two principles of the Rukun Negara, Manan remarked: "When the king gives special treatment to a world-renowned criminal, doesn't it violate the principle of respecting the rule of law? Doesn't this also have a negative impact on the sovereignty of law in this country?
"In order to clarify the situation and remove the people's anxiety about this, and so as to preserve the image and prestige of the palace institutions in the eyes of the people that should function as an umbrella to defend the fate of the people, I think it is good and it is reasonable if the palace can issue an official statement so that it can be looked at by all the people."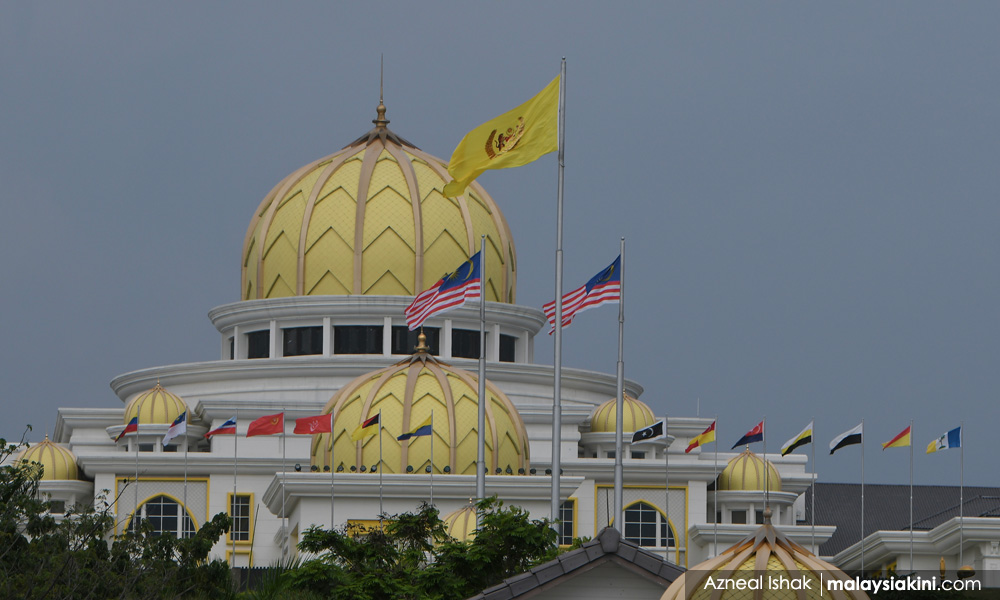 Remarks will continue if met with silence
Such remarks and views expressed are a reflection of the pain, anger and anxiety caused to the man in the street that someone, convicted of stealing money from the pension funds of civil servants, is being honoured and entertained at the palace.
Understandably, citizens are restless and a few are agitated. Another wrote: "If this is the attitude of Istana Negara, then where else can the people seek shelter? When the people arise to question the contributions of the royal institution, then it is said that the people are rebelling against the king. But the king's behaviour that is shown is creating hatred among the people."
Such remarks will continue to make their rounds and palace officials have to answer the questions posed by the people. Manan's post asks of this, but there has hardly been a whimper.
I have nothing to add to these questions. Hopefully, some explanation will help address the concern raised by citizens who care and are loyal and owe allegiance to the king and country and want the palace to be seen as a revered institution.
posted by Major D Swami (Retired) @ 10:02 AM

ARCHIVES
Previous Post
Links
Links To Rangers
Military Related Links
XXXX

xxxx
xxxx
XXX
XXXX
World
xxxx
Advertistment
Advertistment
XXXXXXXX
Advertistment
XXXXXXXX
Advertistment
XXXXXXXX
Advertistment
XXXXXXXX
Advertistment
XXXXXXXX
Advertistment
XXXXXXXX
Advertistment
XXXXXXXX
Advertistment
XXXXXXXX
Powered by