Characters like Captain Bluebear tell funny stories about road dangers. A real truck demonstrates how a whole school class can "disappear" in the vehicle's blind spot as it turns.
I've not heard of such courses done in Malaysia on a large scale. Yet this is exactly what politicians, who claim to "defend and protect" a certain race, should be doing to stop lajak cyclists from killing themselves.
So what will happen when the kids grow up? We already know the answer to that because many adult drivers and motorcyclists don't seem to understand simple road dangers such as blind spots. That's why we are a world "champion" in the rate of traffic accidents with one road death every 84 minutes.
In the good old days, if kids behaved badly, parents would "rotan" or cane them properly. That would knock some common sense into them, yeah?
Some people say we can't blame parents for the lajak problem. Why? Because, oh the poor folks are too tired or busy trying to earn a living. Or, the low-cost flats are too crammed (whose fault is that?) and so the parents have to allow their kids to endanger their lives (and that of others) by roaming the streets at 3am on their basikal lajak.
I sympathise with their hardship but then again, why are other poor parents able to discipline their offspring?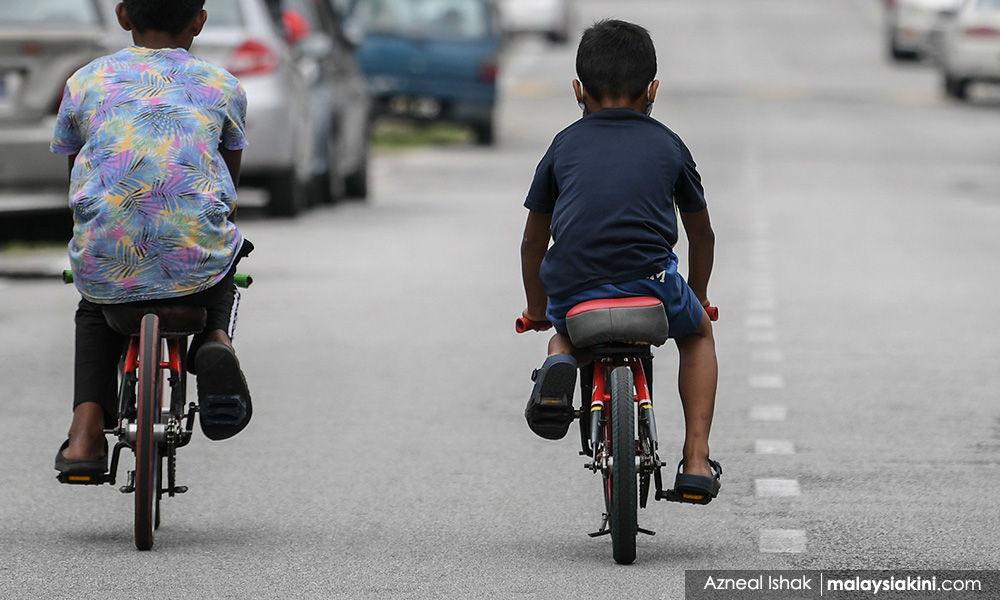 It's not just the kids that need some discipline. The next time there is another lajak accident, the police should try putting the parents in the lockup, for say two or three nights. I suspect that this may "wake up" lenient parents about their child-rearing responsibilities.
4) Road design/maintenance
In the Johor tragedy, the speed limit on the three-lane highway suddenly changed from 70kph to 50kph. But a probe by Miros (Malaysian Institute of Road Safety Research) found that the signboard announcing this was hidden behind a Petronas signboard.
There were no speed breakers (many small speed bumps) either to signal drivers to slow down as the road crested a hill. To worsen matters, the accident area was dimly lit. A curving road fed into the highway and there were no orange road bollards to deter bicycles from surging straight onto the path of drivers.
These are all old problems with Malaysian road maintenance. Signboards hidden by tree branches because nobody bothers to trim them. Bushes planted thoughtlessly at junctions, blocking the sight of oncoming vehicles. Deep potholes left unrepaired, waiting to kill motorcyclists at night.
Do we need more tragedies before something is done? Sadly, nothing changes because we don't vote for our local council officials. Instead, they answer only to the state government politicians who appoint them.
5) Kereta lajak, lori lajak
Back to the underaged MPV driver who rammed into two grass cutters in Kedah. It has been five days (since May 8) and there is still no news of the parents being charged. Was it just a PR statement by the MCA transport minister to placate those angry with him over how a Chinese driver was blamed for the whole Johor lajak tragedy?
But more seriously, while middle-class Malaysians like to condemn the two-wheeled terrors of basikal lajak, they may forget four-wheeled road menaces.
Political commentator Mariam Mokhtar says that Mat Lajak and Mat Rempit mostly seem to be of one race. Sure, nobody has heard of Ah Beng Lajak, but I can assure you that I have been a victim of Ah Beng road bullies in souped-up Hondas who love to intimidate other drivers with their blinding headlights and booming exhaust pipes.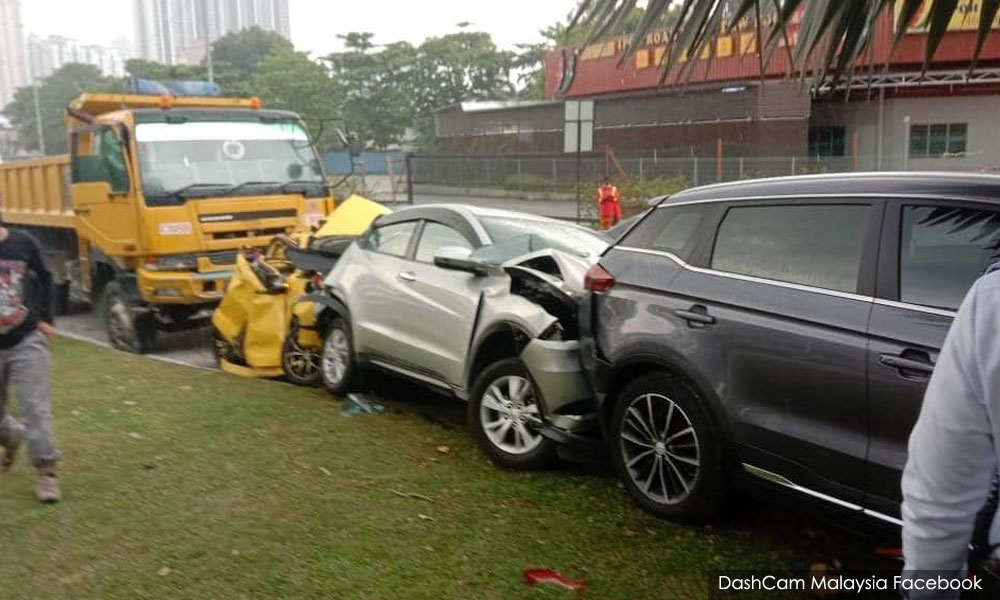 These are what I call kereta lajak (driven by all races) that love to speed in housing areas while people are walking or cycling. Their mission in life is to see how fast they can "sapu" (sweep) a corner without giving a damn about what's around it.
And what about the six or eight-wheeled road horrors? When driving on the highway on rainy nights, I often see buses clearly going beyond the speed limit even though they are carrying 20 or 30 lives on a slippery road.
On the four-lane highway between Sungai Buloh and Rawang, I have seen buses overtaking on the fourth (fastest) lane while lorries are on the third (second-fastest lane). Our highways can seem like Wild West cowboy country.
On May 12, a car slowed down and stopped behind a lorry on the highway. But another 20-tonne trailer laden with iron rods failed to brake on time, rammed into the car, and smashed it into the first lorry. The car burst into flames, killing all five university students inside.
Such is the general "tidak apa" lawlessness in this country, that we often hear of bus and lorry drivers doing extra trips and then keeping themselves awake with syabu or crystal meth. Have the laws been enforced against this great danger?
We can build the world's second-tallest skyscraper again and again. But if we can't tackle basic road safety, then we are still a backward country.
So don't just blame basikal lajak. We also have traffic threats with kereta lajak, bas lajak and lori lajak. It's not just some kids who have an attitude problem, the adults may be guilty too.