The project, worth RM9.128 billion, was awarded to BNS by the government through the Ministry of Defence.
In August 2020, as he answered questions in parliament about the non-delivery of ships, the new defence minister had said the ministry was considering terminating the contract with BNS, among other options.
He noted that doing so would have adverse effects on the Armed Forces Fund Board, the military pension fund which owns 59.4 percent of Boustead Holdings.
Such a move would affect soldiers who are contributors, should the project be halted.
"For the record, Boustead Naval Shipyard Group is a government-linked company, managed by mostly Malay Bumiputera," he said.
This is yet another example of a failed "Bumiputeras Only" policy and vested interests that afflict the whole military-industrial complex of Malaysia.
On Feb 12, 2011, I wrote this article, "6 Patrol vessels: Watch how the cost inflates" published in the online press.
At the time, some defence analysts and a retired admiral had come out in support of the Malaysian government's purchase of six New Generation Patrol Vessels (NGPVs) arguing that these are sophisticated ships and weaponry, thus the price is reasonable.
They also tried to justify the closed-door negotiations by saying it's the arms companies that do not want their proposals and offer prices to be available to their competitors. How often have we heard that?
This is the standard explanation we have been fed all these years to justify the outrageous figures in our military budget compared for example with the budget for health and other urgent social services.
This attempt at mystifying defence contracts has gone on long enough under the technical pretext that it is "rocket science" that Malaysian taxpayers and Members of Parliament apparently cannot hope to comprehend.
Using the convenient excuse of "national security", the Defence Ministry keeps in shroud the specs of these sophisticated equipment and weapons systems they are supposed to be fitted with.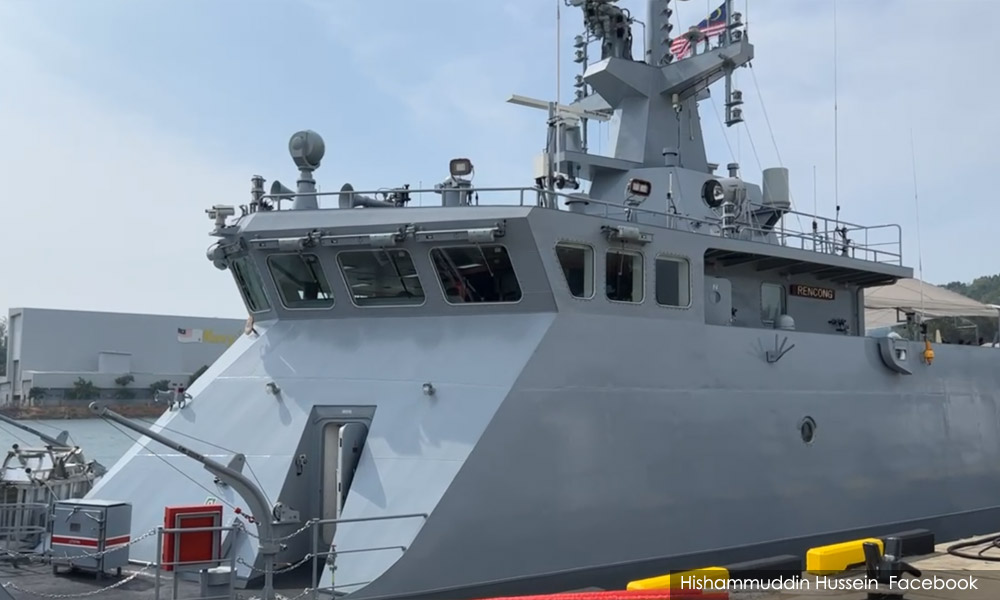 Record of Navy's procurements
The naval dockyard at Lumut had been completed in 1984 at a cost of US$650 million but it had not been fully used. In 1989, the Auditor General pointed out that the Royal Malaysian Navy (RMN) had, because of staff shortage, sent many ships to private dockyards for servicing,
"…only 21 of the 36 ships scheduled for overhauling in 1986 were serviced in that year and in 1987 only 15 out of 43 ships were overhauled. As a result, the ships were serviced by private dockyards at a cost of US$10.28 million in 1985, US$7.60 million in 1986 and US$10.98 million in 1987." (The Star, Dec 16, 1989)
The AG found that some of the facilities had never been used, resulting in the deterioration of some equipment.
And he also found that the navy had not complied with regulations when it made bulk purchases of spare parts for its Central Logistics Depot – spare parts and stores valued at US$13.4 million for 1986 and US$4 million for 1987 which had been bought through local orders and quotations when they should have been acquired through a contract after a public tender. (ibid)
In 1991, because of the RM5 billion arms deal signed by our maverick prime minister Dr Mahathir and the Iron Maiden Margaret Thatcher, the ministry of defence announced the contract to purchase two corvettes from Yarrow shipbuilders, UK costing RM2.2 billion. (NST Nov 11, 1991).
RM2.2 billion for just two corvettes was RM1 billion more than what had been allocated to the Ministry of Science, Technology and Environment for capital expenditure under the Sixth Malaysia Plan.
Two weeks later, then defence minister Najib Tun Razak was quoted as saying the Royal Malaysian Navy required 16 offshore patrol vessels (OPVs).
But due to financial constraints, the RMN could only afford four or five of these locally built OPVs. Mindef had budgeted RM85 million per OPV excluding guns. (NST, Nov 25,1991) Dr Mahathir and his defence minister might have done well to ask themselves the wisdom of buying two corvettes for RM2.2 billion or using that budget to buy more than 20 OPVs at RM85 million-a-piece.
In my 2010 book, 'Questioning Arms Spending in Malaysia: From Altantuya to Zikorsky', I have discussed the emergence and growth of our domestic Military Industrial Complex and how this has led to the continuance of non-transparency in the way contracts are given out and how Malaysian taxpayers are subsidizing these rather privileged "appointed" local Bumiputera contractors.
By mid-2006, only two barely operational patrol boats had been delivered. In 2007, the Auditor-general tabled a report in Parliament alleging that the contract was in serious trouble.
There were 298 recorded complaints on the two boats, which were also found to have 100 uncompleted items in one boat and 383 in the other!
According to the Auditor-general, 14 progressive payments amounting to RM943 million had been paid out even though he could find no payment vouchers or relevant documents dealing with the payments.
He attributed the failure to serious financial mismanagement and technical incompetence stemming from the fact that PSC had never built anything but trawlers or police boats before being given the contract by the Ministry of defence! (Auditor-General's Report 2006, Sept 7, 2007)
The Auditor-General Report estimated that the government could claim at least RM214 million in penalties for the late delivery of the two OPVs and the non-delivery of the remaining four.
However, the Cabinet decided to waive the claim of penalties and even awarded the contractor an increase in the contract price of RM1.4 billion in January 2007.
The Defence Ministry paid in advance RM4.26 billion to the contractor in December 2006 when the progress of the work done only amounted to RM2.87 billion. (ibid)
Despite the fiasco and the great financial loss to Malaysian taxpayers, the mammoth contract was awarded to yet another local company - Boustead Holdings which effectively took control.
Transparency in arms procurements
In 2012, Transparency International (TI) found that two-thirds of parliaments and legislatures around the world failed to exercise sufficient control over their Ministry of Defence and the armed forces, and 70 percent of these largest arms importers left the door open to corruption.
Malaysia had a score of 25.14 out of 100.00 per cent in a 6-band rank which ranked "Very High" risk of corruption amongst 21 other countries.
In this report, TI identified seven key areas in which parliaments may reduce corruption, namely (a) Budget Oversight & Debate; (b) Budget Transparency; (c) External Audit; (d) Policy Oversight & Debate; (e) Secret Budgets Oversight, (f) Intelligence Services Oversight; and (g) Procurement Oversight.
Parliamentarians should push for greater transparency in MOD arms procurements and seriously debate the defence budget and monitor the procurement process to prevent the repetition of such scandals.
There should be special select committees to scrutinise any big-budget procurements.
The Auditor-General's Report 2019 pointed out that the Defence Ministry had not imposed liquidated damages against shipbuilder Boustead Naval Shipyard Sdn Bhd (BNSSB).
This prompted the Defence Ministry to say, in its response to the report, that it had issued a notice to the shipbuilder in June 2020. According to the report, the Defence Ministry demanded the BNSSB to pay RM217.5 million in a notice dated June 15.
As of June 30, 2020, the ministry had yet to issue a demand letter to the company requesting liquidity damages. Instead, the ministry only issued a reminder notice to the company on June 14, 2019.
Ship-building project to resume
In 2020, the Government said it would allow Boustead Naval Shipyard (BNS) to resume construction of littoral combat ships for the country's navy despite its failure to deliver on schedule and an unfinished probe into missing funds in the billion-ringgit project.
The move will preserve 1,600 local jobs and more than 400 small and medium-sized businesses owned by Malay Muslims, the then Defense Minister Ismail Sabri Yaakob said in a statement, which did not say anything about the past delivery delays or corruption allegations.
At an August 2020 parliamentary debate, Ismail Sabri acknowledged that none of the LCSs had been completed in over 9 years, despite the government having paid RM6 billion ringgit so far.
There is no glory in predicting a tragedy affecting billions of taxpayer's monies when the country is going through the covid crisis, and our national coffers are under ever greater strain.
Still, the blame for the fiasco should be laid squarely on the politicians who did not adhere to the necessary SOP regarding transparency in framing our defence priorities and transparency in arms procurements. It is even more bewildering that such a multi-billion contract can go on with little or no supervision to ensure that public funds are prudently spent.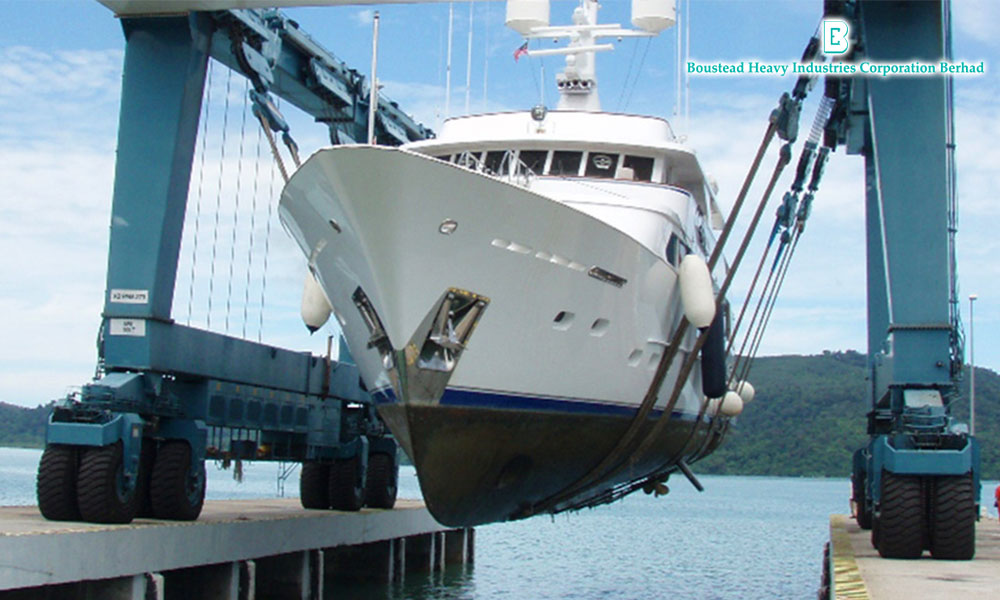 National interest or Boustead's interests?
It is time to open our defence policy for public debate. The Malaysian people need to be told who our perceived enemies are so that we can discuss the best means to combat these threats.
The government should be made to produce annual defence white papers and be open about all these defence procurements. Our defence analysts know that the specs for these vessels will ultimately be known anyway and the justification for secrecy in contract negotiations is unjustified.
Finally, it is unclear whether these fabulous defence equipment purchases are in the national interest or merely to fill the construction pockets of another vested interest, namely our local military-industrial complex.