COMMENT | Former deputy education minister Teo Nie Ching is one of the few Pakatan Harapan political operatives to rightly reflect if the coalition has done enough to prove that it deserves a second chance at the Putrajaya hot seat.
As it is, nobody but the hardcore base of Harapan thinks that it deserves a second chance in Putrajaya.
Pokok Sena MP Mahfuz Omar believes that Harapan "still has a strong core, as well as grassroots support", key factors that he said "could determine the outcome of GE15". But let us be honest, even the base is fractured along party lines, which makes cohesion even more difficult in these turbulent times. How turbulent?
Well, PKR secretary-general Saifuddin Nasution recently warned that opposition MPs are either being enticed or threatened to jump ship - "It can be related to (threatened action like) income tax issues, police investigations and MACC probes or (incentives) like project offers and GLC positions."
Those projects and GLC positions seem tempting now, don't you think? Personally, I do not see how political frogs are so onerous to Saifuddin, considering that PKR is accepting Amanah members into its fold, which is causing distress among the Harapan allies.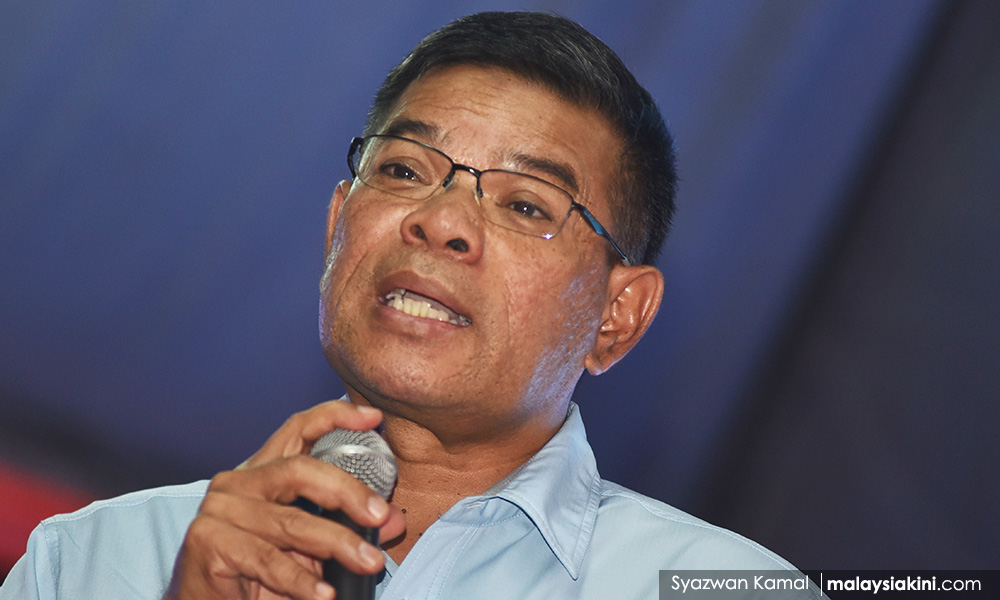 This does not inspire confidence in the rakyat, especially since Harapan spectacularly imploded with the Sheraton Move.
Post-Sheraton Move, Teo believes that Harapan could have been more organised and put aside personal grievances that would have inspired confidence in the base and reassured undecided voters. But here is the thing: Harapan has never come clean about the Sheraton Move.
Not only was the Harapan regime reneging on its manifesto, but they were also enabling forces within the alliance to plot and scheme all the while and demonising critics who were sounding the alarm bells. Remember the time when dissension within Harapan was deemed "fake news"?
And because Harapan has never acknowledged that the Sheraton Move was part of the dysfunctional compact they made to secure power – which even the old maverick did not believe they could do, hence the system wrecking its manifesto – Harapan seems to be making the same mistake over again by attempting to forge alliances and placate political operatives who have no intention of supporting the kind of reforms that Harapan claims it wants to make.
PKR's Kapar MP Abdullah Sani Abdul Hamid said the blame for Harapan not fulfilling its reforms while they were in power falls on Dr Mahathir Mohamad. Abdullah Sani said: "The majority of the reforms we wanted did not materialise. He was never sincere about making changes; he was just being frivolous."
But then, why was it we had Harapan political operatives falling over themselves defending the actions of the prime minister, blaming everyone from the "deep state" to the machinations of Umno and PAS? Nobody, certainly not the MPs speaking up now, stood up and called out the old maverick, except for a few brave souls who were then shockingly vilified by their own party members.
The rakyat notices things like this and social media is not a good barometer of how people feel about the government of the day, especially since the swing vote is not inclined to air their views on traditional friendly opposition media.
The DAP played by the rules – unfair though it may have been – and let down its base when it came to various hot button issues, and yet this was not enough for the gang from Sheraton or even Malay power structures in Harapan.
Remember how Harapan had all these select committees, which turned out to be impotent bodies waiting for the old maverick to tell them what their purview was? Or how about all those supposed bipartisan initiatives that never materialised?
No race-based parties
Harapan's greatest strength is that it was a coalition that had no race-based parties. Now, the argument could be made that racial politics dominated the Harapan discourse in substance, but in form, they were a multiracial coalition and this was a good start.
Good enough to wrest power in certain states from the Umno hegemon and good enough to make the Malay establishment fear the rise of a multiracial block because the "Malays" were split.
We know, from reading the public statements of various Harapan political strategists, that the DAP essentially rolled over for the old maverick and his coterie of allies in the name of racial and political unity, but it was outplayed by the Malay establishment.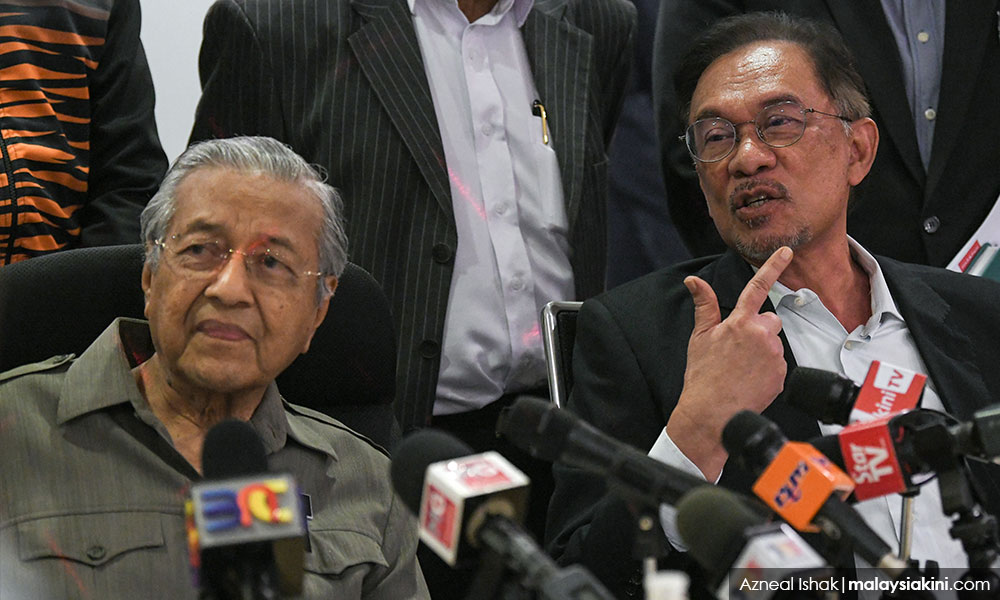 The fact that post-Sheraton Move we have witnessed very public humiliations of high ranking non-Malay political operatives, who during their brief tenure were impotent in the government, does not inspire confidence, especially now that Harapan is still ironing out the differences between PKR president Anwar Ibrahim and Mahathir and "don't spook the Malays" seems to be driving policy considerations.
I have argued that Harapan, flawed though it is, is a potent multi-racial alliance capable of dismantling race-based hegemonic entities. This idea that a "Malay-based party" is needed to anchor the alliance is complete horse manure.
Maybe it would take Harapan longer to achieve its goal of claiming Putrajaya without a Malay-based anchor, but it is not an impossible goal.
Is Teo right that Harapan has not done enough for a second term? Who knows?
Harapan state governments have been doing the same thing PN state-run governments have been doing, which is navigating the pandemic while attempting to regain some sense of normalcy.
Does this translate to something more, especially now that the PN government, rightly or wrongly, claims that it has got a handle on the pandemic? The emergency was not the galvanising incident Harapan hoped it would be.