Articles
Nuffnang
Miscellaneous
No Atheists
In A Foxhole
"When you're left wounded on

Afganistan's plains and

the women come out to cut up what remains,

Just roll to your rifle

and blow out your brains,

And go to your God like a soldier"


"We are not retreating. We are advancing in another direction."

"It is fatal to enter any war without the will to win it."

"Old soldiers never die; they just fade away.

"The soldier, above all other people, prays for peace,

for he must suffer and be the deepest wounds and scars of war."


"May God have mercy upon my enemies, because I won't ."
"The object of war is not to die for your country but to make the other bastard die for his.

"Nobody ever defended anything successfully, there is only attack and attack and attack some more.

"Fixed fortifications are a monument to the stupidity of man."
"It is foolish and wrong to mourn the men who died.
Rather we should thank God that such men lived.


The Soldier stood and faced God
Which must always come to pass
He hoped his shoes were shining
Just as bright as his brass
"Step forward you Soldier,
How shall I deal with you?


Have you always turned the other cheek?


To My Church have you been true?"


"No, Lord, I guess I ain't


Because those of us who carry guns


Can't always be a saint."


I've had to work on Sundays

And at times my talk was tough,

And sometimes I've been violent,

Because the world is awfully rough.

But, I never took a penny

That wasn't mine to keep.

Though I worked a lot of overtime

When the bills got just too steep,


The Soldier squared his shoulders and said

And I never passed a cry for help

Though at times I shook with fear,

And sometimes, God forgive me,

I've wept unmanly tears.

I know I don't deserve a place

Among the people here.


They never wanted me around


Except to calm their fears.


If you've a place for me here,


Lord, It needn't be so grand,


I never expected or had too much,


But if you don't, I'll understand."


There was silence all around the throne

Where the saints had often trod

As the Soldier waited quietly,

For the judgment of his God.

"Step forward now, you Soldier,

You've borne your burden well.

Walk peacefully on Heaven's streets,

You've done your time in Hell."


Links
& Infor
xxxx
Glorious
Malaysian Food
xxx
&
Other Stuff
xxx
xxx
xxx
XXXX
xxxx
Advertistment
XXXXXXXX
Advertistment
My top five newsmakers of 2020 - Commander S THAYAPARAN (Retired) Royal Malaysian Navy
Thursday, January 07, 2021

Malaysiakini : "You learn eventually that, while there are no villains, there are no heroes either. And until you make the final discovery that there are only human beings, who are therefore all the more fascinating, you are liable to miss something." - Paul Gallico

COMMENT | When DAP veteran Lim Kit Siang said in January that 2020 was the make or break year for Pakatan Harapan, little did anyone realise that not only a certain segment of the voting public had to deal with a backdoor government but all Malaysians had to deal with a pandemic.

There are of course obvious personalities, some would wrongly claim heroes and villains, who were more high profile than my picks and an argument could be made that they shaped this country's mainstream narratives more than my choices.

However, I believe that these Malaysians highlighted the inequalities of the system and defined the year in a more immediate way than the high profile characters that in my opinion, were part of the problem.

My top five newsmakers are ordinary Malaysians who, unlike politicians, demonstrated what it means to be a Malaysian. Not in the sense of manufactured ideology but rather by their actions, which hopefully remind us that although the light at the end of the tunnel is distant, it is still reachable.

Here are my top five newsmakers in no particular order.

Boo Su-Lyn

If you are not aware of the kind of work that Code Blue editor Boo Su- Lyn does, you should pay attention to the work done by the editorial team of Code Blue, with its tagline "Health is a human right".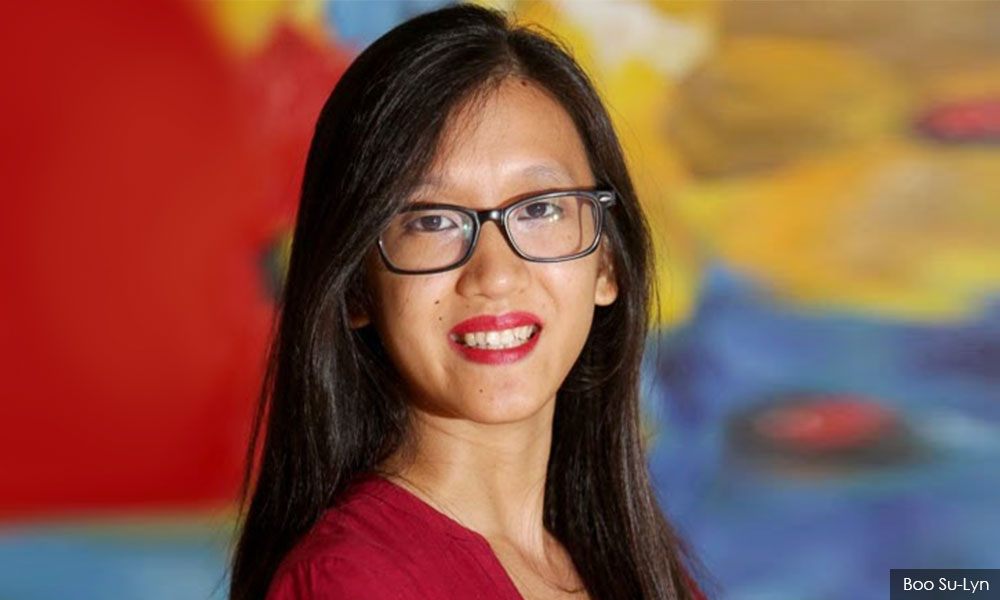 It is disappointing that during this Covid-19 pandemic, the work done by Code Blue in educating the public about not only their rights as citizens but the current health industry in Malaysia has gone unnoticed.
The only time they get any kind of attention is when the state security apparatus questioned Boo for reporting on supposedly classified findings of the Sultanah Aminah Hospital fire which killed six patients.
Hopefully, Boo and her team at Code Blue gain the attention they deserve and carry on educating Malaysians on their health care rights. As someone who has followed her and her team's work from the beginning, I believe they are onto something when it comes to a national consensus.
From my vantage point - Boo was merely the messenger. She was doing her part in ensuring the rakyat were aware of the facts that the independent investigation unearthed. She was not making any allegations against any parties beyond reporting and presenting the findings which, no doubt, vexed corporate, political and institutional interests.
M Indira Gandhi
I look forward to the day when I do not have to remind people of M Indira Gandhi. I look forward to the day when I do not have to write about a mother whose child was kidnapped and the state does nothing about it.
I long for the day when Indira disappears from the news cycle and finds some sort of closure with her kidnapped child. I long for the day when I do not have to open an email and read of how another avenue has been denied this mother from her representatives.
Until that day, I hope that Indira continues reminding the state security apparatus how they failed a mother whose child was the victim of a religious kidnapping. I hope Indira continues reminding the state how they failed a non-Muslim mother, probably by design.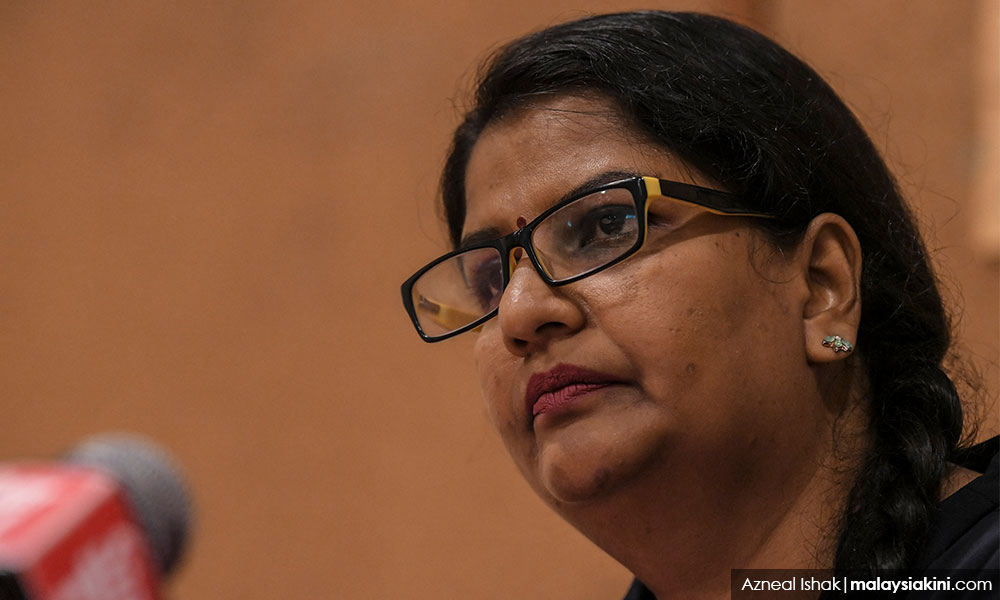 I hope she continues reminding us that she has seen the twisted visage of a state that claims that it serves all citizens but in reality is being slowly subverted to a theocratic state. Indira also reminds us that there are some issues that Harapan would not touch.
From my vantage point - Can anyone trust anything the inspector-general of police says now? When conniving political operatives (BN, then Harapan) tell us to trust the investigation, can anyone take them seriously?
You do understand what this means, right? Now when a Muslim convert or a Muslim kidnapper kidnaps a child what he or she has is precedent that the state security apparatus will do everything in their power to see to it that the crime results in a "happy ending".
Mary
Mary reminds us that no matter how bad we think we have it, most folks have it worse. Mary reminds us of those who have lost their jobs in this pandemic and have to actually work for a living instead of planning how to topple governments and being well paid for it.
Kudos to Seputeh MP Teresa Kok for actively getting involved in Mary's situation and encouraging others to do so. Unfortunately, there are thousands of Marys out there and until we get leadership who pays attention to them, this pandemic and its aftereffects are going to create many more Marys.
From my vantage point - Look at the amount of effort, work and indignities she has to go through to make ends meet on a daily basis. And, can you honestly argue, that fat cat MPs arguing about whether a government is legitimate or not (either side) and holding the budget to ransom (again both sides) are of any use to people living in the margins?
Teoh Lee Lan
While the death of Teoh Beng Hock has been passed over by the outrage brigade, the hard work of finding justice not only for Beng Hock but for the hundreds who die in custody falls on the shoulders of their loved ones. Lee Lan's resilience and crusade for justice cuts through administrations and is a reminder to us that the more things change, they, unfortunately, remain the same.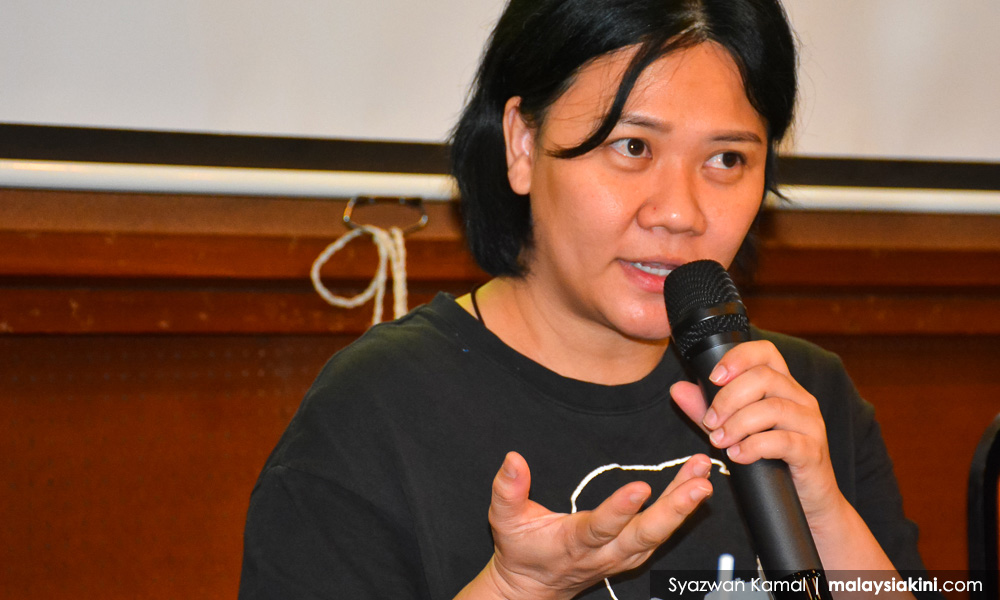 The sister of Beng Hock in her own words - "Has Perikatan Nasional (PN) gone mad? Has the country run out of talent that a lawyer of such calibre is appointed to the Attorney-General's Chambers? Is there any hope now for justice and vindication for the families of those who died of injustice? This appointment has undoubtedly made our country an international joke."
From my vantage point - Where were all the high-profile ministers who had no problem lurking around when it came to the memorials for Beng Hock, but suddenly found themselves "voiceless" in the New Malaysia that we were promised?
Nur Sajat
All I will say is that Nur Sajat is a constant reminder to religious extremists of the diversity of human thought and sexual expression. Sajat is also a reminder that Harapan was not the progressive movement that Malaysia desperately needs.
Religious extremists of any religion find comfort in marginalising communities but what folks fail to understand is that after a while there are no more "small communities" to demonise and soon everyone will be the target of the religion of the state.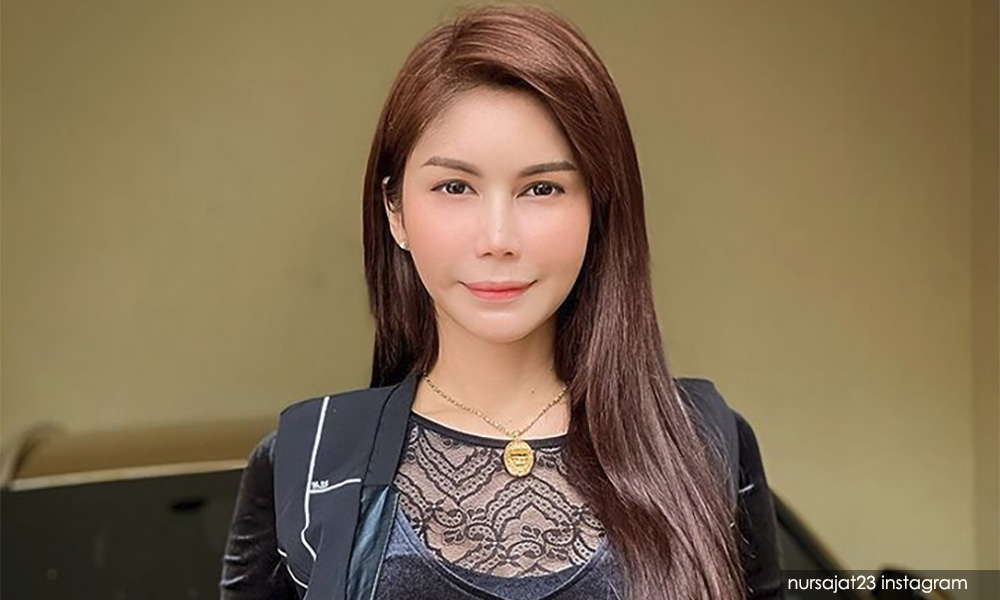 I never thought that going on a religious pilgrimage would cause such uproar. Apparently, it does.
Sajat in her own words - "When I arrived here, I had the intention to converse with God concerning my existence. Why was I born this way? Why did Allah choose me to become like this? Why do I get a lot of tests? Why do people say I am cursed and won't go to Heaven?"
From my vantage point – I have to admit, I am impressed by how she chooses to conduct her life in public. Not only does she have to deal with online opprobrium but she also has to deal with the religious bureaucracy. When she pleaded guilty and paid a fine for a Goods and Services Tax (GST) related offence, the wolves were out linking her sexuality with her "criminal conduct" forgetting the fact that Muslim politicians are at this moment dealing with criminal cases of their own.
Next up, my top news stories of the year.
posted by Major D Swami (Retired) @ 6:03 AM

ARCHIVES
Previous Post
Links
Links To Rangers
Military Related Links
XXXX

xxxx
xxxx
XXX
XXXX
World
xxxx
Advertistment
Advertistment
XXXXXXXX
Advertistment
XXXXXXXX
Advertistment
XXXXXXXX
Advertistment
XXXXXXXX
Advertistment
XXXXXXXX
Advertistment
XXXXXXXX
Advertistment
XXXXXXXX
Advertistment
XXXXXXXX
Powered by